CD Head Cleaner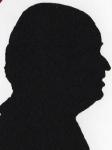 If you have ever looked at things on Amazon then you often get ads in the form of an email sometimes at the same price and sometimes at a price that is just too good not to buy, this item was under £3 but then there was delivery but as part of the recent Black Friday round of reductions it became only £2.24 with free delivery.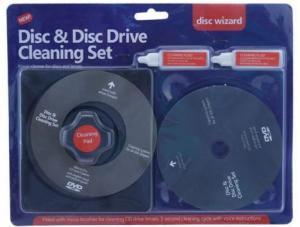 click image to enlarge
For a while the CD player in my bedroom has become rather picky about what it will and will not play.
In the worst cases it said No Disk and whatever I did this remained the same, sometimes just rotating the disc 90 degrees meant it would play. Sometimes a disc would play for a few minutes and then stop and a few other nasty tricks which I will not go into. In all cases the CD's in questions played without problem in my audio system in the lounge and in my PC's CD drive.
So while I knew the problem must be in my bedroom CD Player was it solvable or was it bite the bullet and buy a new one.
The package I purchased on the Monday before black Friday from the Amazon affiliate was delivered the same week and has two parts first a CD cleaner mat and fluid and second a CD head cleaner disc and fluid.
So having read the instructions on the rear I opened the packaging by removing one of the four staples that hold it together.
It looks like a normal CD but there are two tiny brushes on either side of the playing surface around the middle of the playing area. The instructions say place one drop of fluid on the brushes, now a surprise – to me anyway – it starts playing a tune while speaking in an assortment of languages this goes on for around 18 minutes.
Now the test, will a CD that it would not play at all the previous day play, YES and it plays correctly all through, I have other that stutter on it - NOT Anymore - and so one cleaning cycle seem to have cured my playing problems.
I assume that years of grime made the playing or not right on the edge but for now anyway I can again go to sleep listening to my music rather than cursing my CD player.
I have yet to try the CD Cleaner part of the package that for me anyway was a bonus that might be useful on another day.
Do I have a moan – if you know me you know there must be one somewhere – it's that the only way to reseal the package was to find my stapler and staple that corner to stop the contents falling out.
The CD and DVD disc and disc drive kit is still currently on offer at £2.13 with free delivery from Amazon.