A Case of Murder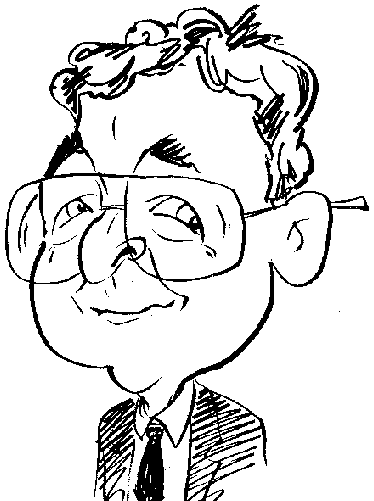 Playing in the guise of a novelist, this next game sets you the challenge of solving a murder that many believed was committed by somebody held in prison.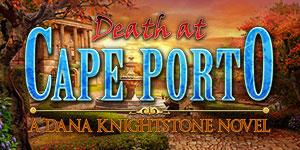 click image to enlarge
Dana Knightstone is the central character is a series of games developed by Boomzap Entertainment. She is a novelist who has a habit of stumbling into mysteries that involve ghostly apparitions. Dana's latest such adventure occurs in Death at Cape Porto as she is visiting Portugal while writing a romantic novel. It isn't long before Dana comes across a situation where an innocent soul is labelled a murderer. Dana decides to investigate and find the truth about the crime in the Hidden Object Adventure game of Death at Cape Porto.
I have been playing the Platinum Edition of this game which contains a number of bonus items. There are cut-scenes, which can be replayed once seen in the main game, concept art, soundtracks, wallpaper and a Strategy Guide for those occasions when you are stuck as what to do next. Once you have completed the main game, you will be granted access to an Epilogue.
Profiles can be created for individual players. Along with recording a player's progress, these profiles contain the set volume levels for background music and sound effects including the spoken dialogue. There are also options to play in full screen mode with a system or game cursor plus notifications of any of the 15 achievements being gained.
Spread over six chapters, the main game can be played with a choice of three difficulty levels. Casual mode has fast charging of the Hint and Skip features plus Guidance help. Advanced mode has a medium charging rate for Hint and Skip features but no Guidance help. The third mode, that of Hardcore, has slow charging of the Hint feature but no Skip or Guidance assistance. All modes have 40 Collectibles that can be found dotted throughout the various scenes.
At the start of the game, an optional tutorial will explain about some of the game's features. You will be informed about the different types of cursor to indicate when you can converse with other characters with responses being in both text and spoken format, pick up objects, zoom in for a closer look, move in certain directions and locate Hidden Object scenes. You can also get to use the game tool bar running across the bottom of the screen when in Adventure mode.
This tool bar consists of your journal which is divided into sections, an inventory of the items collected, Strategy Guide and a Lighthouse shaped Hint feature. Once located a Map feature will be added and this feature will allow you to quickly transport yourself between locations. There is also an option to check on your current task or goal.
While well drawn, the various scenes tend to be rather flat, static and lack eye appeal. Apart from various overlays, showing the different characters, the only regular animation you get is that of falling leaves. The game's developers seem to have a love affair with falling leaves and use them at every available opportunity especially to mark the successful completion of a task such as solving one of the many puzzles that need to be completed to make progress in the game.
The game features a varied selection of puzzle types as Dana enters time portals in her investigation of the murder at Cape Porto. While some of the puzzles were relatively easy and required minimum effort to solve, others were of a more challenging nature. In some cases the instructions provided were limited to say the least. Depending upon the chosen game difficulty mode, a Skip option can become available after an appropriate delay. I have to confess to using this feature on one occasion. Whether you solve the puzzle or take the Skip option, you will receive an object which will be required later in the game.
The Hidden Object game play used in this game makes use of a variety of approaches. Sometimes you will be asked to find objects from clues in text format, silhouettes, parts of an item or a set number of a particular object type. The format which uses a list of text items has not been forgotten nor has the use of a different colour to identify which items require an additional action before being located.
Overall I felt the game was rather bitty with no real flow to it. There were times when I felt a little confused as to where I was in the game. Time limited versions of the game are available for downloading from Gamehouse.com or Big Fish Games to try out before purchasing the unrestricted version for $19.99. System requirements call for a 800MHz processor with 512MB of RAM and 450MB of hard disk space running Windows 7 and later.
http://www.gamehouse.com/download-games/death-at-cape-porto-a-dana-knightstone-novel-platinum-edition