Meet Dana Knightstone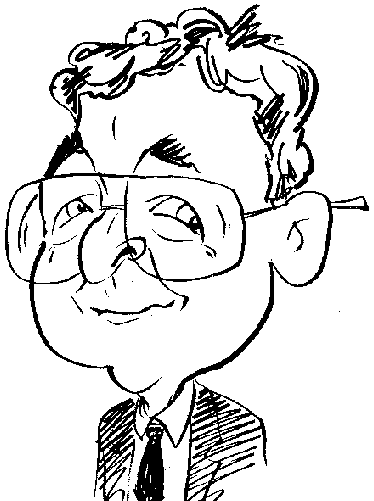 Review controls
Who was responsible for the death of a painter several years ago?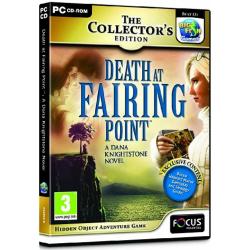 click image to enlarge
Death at Fairing Point: A Dana Knightstone Novel is a Hidden Object Adventure game. I have been looking at the Collector's Edition of this Boom Zap developed offering that requires you to solve a 19th Century murder. Unlike other Collector's Edition titles which tend to bundle various extra items, Death at Fairing Point limits its extra items to just a bonus chapter and a Strategy Guide.
Prior to setting out in your role as Dana Knightstone, an up-and-coming fiction novelist, you can make some adjustments to the game playing environment. Profiles can be created to record the progress of different people playing the game. Volume levels can be set for the game's background music and sound effects although this does not include spoken dialogue apart from Dana's spoken opening address and chapter intros. While there is an option to view the game in full screen mode, there is no choice with regards to a difficulty level.
The game opens as you are introduced to your on-screen character, Dana, as she departs for a holiday in Scotland where she encounters David, a ghost of a working-class painter. After falling in love with a rich heiress, David had died in mysterious circumstances and was asking you to investigate his death with the aid of tools arranged across the bottom of the screen to help you.
A centrally positioned inventory is sandwiched on the left by a journal and Menu with a Hint feature on the right. The more observant may have noticed a couple of features you might have expected to be included in this area. There is no map feature or Strategy Guide although the latter item does form part of the extra items. In order to access the Strategy Guide, you need to click on the Menu option and then select Strategy Guide before finding the appropriate page containing the information you need.
As normal your mouse cursor will change shape as it navigates the different scenes when it encounters points of interest. You also get the appearance of glints and sparkles to attract your attention. Overlaid windows make regular appearance as you examine areas of a scene. Usually these windows automatically disappear once they have served their purpose but there were some occasions when I needed to close them myself by clicking elsewhere.
Hidden Object game play tends to vary between two different formats. Both types combine an appropriate scene with a request to find certain items. In some cases you will be asked to find a specific number, usually 20, of a type of object such as items containing water, paint tools, gold coins and items not required in a pub bar. At other times you could be asked to locate a text list of specific items.
Dotted through out the game are a number of puzzles. In most cases these puzzles tend to feature a problem where you need to rearrange items. This could involve a picture cut into strips or a cube with sections that can be swapped and rotated to create a required item. You could also be required to put together oval shapes or even solid 3D images.
The game is chapter based covering different locations. While you do get freedom of movement and actions within a chapter, you are not allowed to move onto the next chapter until all the required actions, required by the current chapter, have been carried out. Also once you have left a chapter, you are not allowed to return to it.
Each chapter is introduced by a short spoken message from Dana. This is the only spoken dialogue you get apart from the previously mentioned opening dialogue. Other characters appearing in the game can only manage text dialogue that often require a couple of mouse clicks to continue through the sections.
With its well-drawn scenery and ghostly figure, although lacking in animation, I felt that playing the game was more enjoyable than I expected. Checking eBay, I was able to find this title priced at £3.72. The game requires a 800 MHz processor with 512MB of RAM and 233MB of hard disk space running Windows XP and later.
Death at Fairing Point Dana Knightstone Novel Collector's Ed Game (PC CD-ROM) | eBay