Avantree Jogger Plus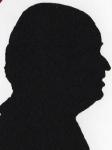 A set of earbuds that stay in place even during exercise and while they are not tiny they can be close to invisible if you have long hair as they fit in then tuck over the ear and behind the neck to complete the connection at the other ear and they are of course Bluetooth.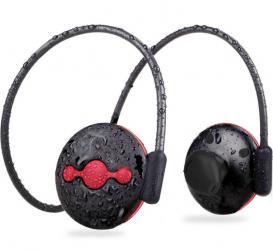 click image to enlarge
Bluetooth just got a whole lot more important as if you have an iPhone 7 you no longer have a 3.5mm socket to plug into.
Bluetooth has another advantage in that your phone can be in a bag or purse and of course with the long hair scenario already mentioned no one need know you are even listening to music.
First the weight 27 grams, the total length when stretched straight is around 35cm but as you plug one ear then twist over and behind the ear and then journey around the back of your neck to the other ear and repeat there is unlikely to be any real slack.
The earplug itself is free to rotate through 360 degrees (there are a spare set of buds in the box) and the silicon buds are pear shaped with the sound emanating from the stork end.
Also in the box is a drawstring bag to allow you to carry the headset in a degree of comfort and a small 12 page User Manual that although not large is clear and easy to read and joyfully all in English. There is an additional sheet which shows the best position on the body for your phone as well how to fit the buds. Finally a short USB to micro USB lead used to charge the units internal battery.
While most will use this unit by the simple procedure of going to Settings and then Bluetooth on your device and clicking on Jogger Plus to link to the unit. It is also possible to connect via NFC so turn that on your phone and then touch the left earbud close to where NFC is marked, you may need to try several points on your phone before you find where its NFC connector is.
On the outside of the left earbud is a rocker button for volume up and down. The right earbud has a rocker button with an elongated centre (used to turn on/off/link) and it is also a MFC – multi function control – the ends of the rocker are just previous and next track.
From such a small internal battery the 12 hours available for music play is excellent, having the option of NFC connection is also easy. It is also possible to link two devices. The unit has AplX built in to give high quality stereo music and perhaps more importantly crystal clear speech for those phone conversations and this might even persuade your boss to pay for them as a business expense.
I found the sound quality good, rather than use my trusty MP3 player I had to transfer those files to something able to connect via Bluetooth rather than the 3.5mm connection the MP3 unit uses.
These files are the whole Genre of music as well as voice from bass to soprano.
The Avantree Jogger Plus is available from Amazon for £24.99 with free delivery.
http://www.avantree.com/category-bluetooth-headset-18/jogger-plus-blk.html