Dual USB Powering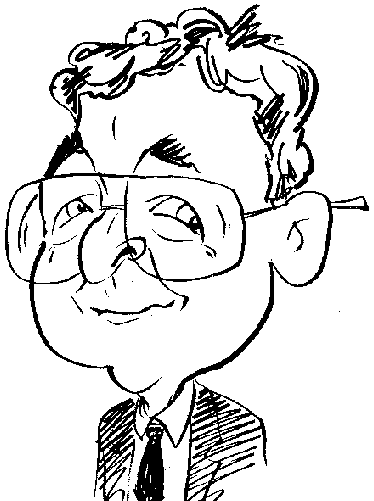 Review controls
Combining together different USB ports, Atom Studios has developed a plug which might prove useful.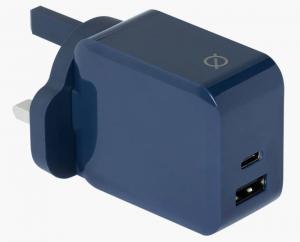 click image to enlarge
It is surprising how easy it is for your collection of devices, whether portable or not, can build up in even a short time period. When checking through your various devices that make use of USB technology for their data and power transfer, you will probably find a range of different USB standards. My own personal collection of such devices produced candidates that were of the Type A, Type B, mini, micro, USB 2 and the latest USB C type connection. Your collection could well feature a similar range of standards bringing with it a variety of connection options.
It does not matter whether you are working from home or at different locations when on your travels, it can often be helpful to have access to a means of providing power transfer simultaneously to more than a single type of device that support differing USB standards and thus requiring appropriate ports. Offering to provide the facility to charge devices of different USB port facilities is a block wall plug from Atom Studios. This is an ink blue coloured unit PD 30W dual port plug which allow you to connect and charge two different USB devices via two popular type of USB input ports.
This Atom Studios plug combines a standard UK 3-pin wall plug with a body that features a USB A output port and a USB C output port. While the unit is perhaps maybe too large, at 84 x 50 x 45mm, to slip into a pocket without causing a slight bulge, its weight of just 83g is not going to put too must strain on you when carrying it around. As a result it is very portable and so that it can be used in a variety of locations when devices need charging and a power point is available. As we have all discovered more than once, this need for charging devices can happen at the most inconvenient times. The need for dual charging devices simultaneously could prove useful.
As this wall plug device is of the PD 30W variety, both type of USB standards should benefit from the power delivery of this Atom Studios product. The USB 3 connection will benefit more as this latest USB technology of capable at operating at double speed when compared to previous versions of the technology. With a power input of AC100 - 240V 50-60Hz, the USB C port can deliver 5.0V/3.0A, 9.0V/3.0A. 12.0V/2.5A, 15.0V/2.0A, 20.0V/1.5A. 30.0W max if USB a output is not in use.
However it has to be said that any actual increase in power delivery will rely on the other elements making up the transfer such as the linking cable and the device being charged. This wall plug should perform best when working with kit compatible with PD-30W such as iPod/iPhone/iPod, Samsung and Android smartphones, tablets and the latest computers, speakers, power banks, etc. With the right kit to work with this Atom Studios block wall plug should justify its price tag of £27.99 although you will need a USB lead that has Type C connections at both ends. Incidentally Atom Studios has developed a flat universal cable with a collection of adapters for USB A, USB C, micro and Lightning connections plus a carry pouch costing £21.99.