Saving the Queen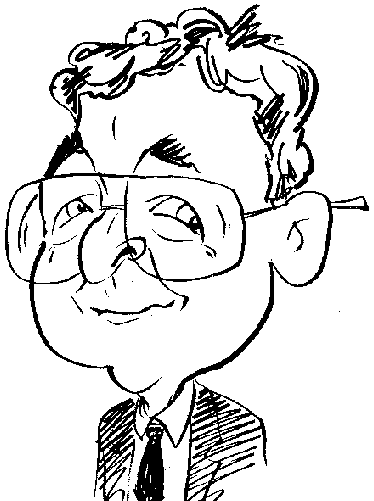 Review controls
As a famous healer you are called in to solve the mystery of why the Queen is ill.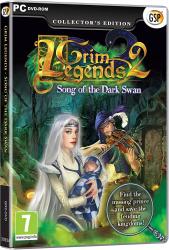 click image to enlarge
Based on the classic tale of "The Six Swans", Grim Legends 2 - Song of the Dark Swan is a Hidden Object Adventure game developed by Artifex Mundi. I have been looking at the Collector's Edition of the game which features a number of bonus items. These items include more mini games, Hidden Object scenes, an additional story told from two different perspectives, wallpaper, soundtracks, concept art and cut-scenes. I was a little surprise to note that a Strategy Guide was not included among the extras.
Starting this title gives you a number of options to customise the way the game performs. Allowing different people to play the game, you can create named profiles so that their progress will be recorded. Settings can be applied to the volume levels used by music and sound effects including voice-overs for the dialogue delivered by the game's different characters. This dialogue will include that of your on-screen persona who is a famous healer quickly drawn into the miss-mash of this tale of magic, conspiracy and the dark arts.
Delivering its content in full screen mode, the game can be played in Casual, Advanced or Expert levels of difficulty. With Casual level you get a fast Hint charge, glimmers and feathers indicating active zones and Hidden Object scenes plus no mis-click penalty and a map showing locations requiring a task to be completed. Advanced level slows down charging, does not indicate active zones but does indicate Hidden Object scenes. It has a mild penalty for mis-clicking and shows locations and those with tasks on the map. By selecting Expert level, charging will be even slower and the penalty for mis-clicking will increase.
Summoned to the Eagle Castle, in your role as a Healer to help cure the Queen who appears to be suffering from a mysterious illness, you are provided with tools arranges across the bottom of the screen. Running from left to right, these tools are initially made up of a record of objectives, collectibles found, map, inventory which can be locked in view and a Hint feature. As the game progresses, this area will temporarily be added to individually by a swallow then followed by an otter and then by a spirit. In each case you will have been of service to the creature who then returns the favour by carrying out certain required duties.
Along with dealing with issues regarding a royal kidnapping, magic and black swans, you will meet different characters whose dialogue will be delivered by voice actors. These characters will include a king who records his thoughts on golden features which need to be placed on special altars to broadcast his words for all to hear.
Different types of Hidden Object game play make an appearance in this game. Often you will be required to find items presented in a text list. Rather than a list of different items, sometimes you will be asked to find a set number of one kind of object. At other times, the text list is replaced by images of small items which, when found, come together to form a required object. Occasionally the required list will be made of silhouettes indicating the shape of objects to be found. There are also examples of "fetch & carry" style of play as you need to find items and then use them to find the next required item.
As with the Hidden Object game play, Song of the Dark Swan features numerous mini game puzzles that are varied in type and, in many cases, their difficulty level. In some cases you will need to collect various pieces before the puzzle can be activated as you create a pattern or a path between posts of the small colour. Other puzzles will involve finding and repositioning objects in the appropriate story line. You will also need to create a potion by following the steps in a recipe. On more than one occasion I was tempted to use the Skip option especially when the supplied instructions were not particularly clear.
Visually the game is excellent with plenty of animation. The story line felt a little disjointed while an occasionally accent used when delivering dialogue seemed out of place with its character. I have seen this game listed on Amazon priced at £10.00. The game requires a 2.0 GHz processor with 1GB of RAM running Windows Vista and later.
Grim Legends 2 Song of the Dark Swan COLLECTORS EDITION | Amazon