Adventure in the Clouds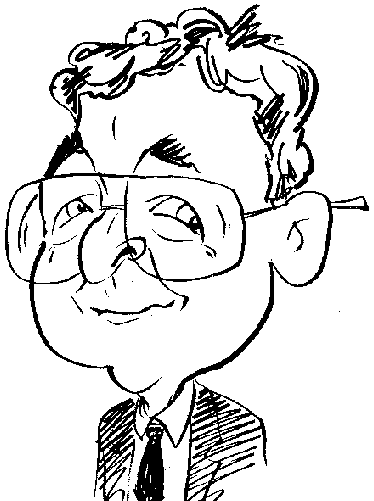 Review controls
Visit a strange world in the Clouds as you try to rescue a kidnapped brother.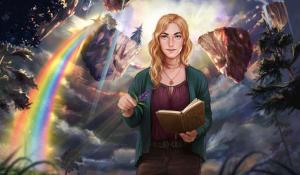 click image to enlarge
The Artifex Mundi title, Eventide 3: Legacy of Legends belongs to the popular Hidden Object Adventure genre. This title takes the intrepid gamer above the clouds to a world inhabited by mysterious creatures gathered from Slavic myths as you set about reviewing the ancient covenant between humans and the Clouders.
As usual with such games, you can create profiles for individual players and adjust the game's environment. What is perhaps not so surprising, although Artifex Mundi has used this approach before, is that you get to try out certain aspects of the title before encountering them in the main game play – but more on this a little later.
There is a recommendation that this game should be played with sound turned on. You can adjust the audio levels for music, sound effects and the voice dialogue used throughout the game. There are also options to play in full screen mode with a custom cursor plus select from the four levels of difficulty that are available.
Casual level offers a fast charging of the Hint and Skip features, glimmers for active zones, sparkles for Hidden Object scenes and possible actions marked on a map. Also there is no penalty for mis-clicking during Hidden Object game play and you get a tutorial, Advanced level is similar although charging is slower. There are no glimmers but there is a slight penalty for mis-clicking. Expert level has the slowest charging rate with a definite Hidden Object mis-clicking penalty while the tutorial is limited. Adjustable slider bars allow the player to customise the Custom level to suit their taste.
Accessible from the game's main title screen is an Extras sections. You can save music themes and wallpaper in different sizes plus view concept art and any trophies won. Dotted throughout the main game are fully animated cut scenes with voice dialogue, Hidden Object scenes and Mini-games. You can try out any of these items prior to tackling them in the main game if you feel the need for some practice and are not too concerned about revealing spoilers that might appear.
Following a fully animated introduction with accompanying narration, you enter this world of magic, strange creatures, massive plants and a weather system that seems to have been turned on its head. Your role is that of Mary, who has magical powers, as she currently visits her scientist brother John. Even before you have had time to gather your breath, John is kidnapped and swept away by strange creatures and your adventure begins.
Arranged across the bottom of the various scenes making up this game are the different tools available to you. Taking up a central position is the game's inventory. If an item in the inventory is accompanied by a plus sign then this means a further task will be required before it can be used. To the left of the inventory are shortcuts for the game's main menu and a journal containing the current objectives that need to be completed. Over on the right are options for checking out achievements gained and the chargeable Hint feature. Fortunately, due to the fact that there are numerous scene switches as you backtrack, the Hint feature does not need charging when offering advice as to where to go. On the discovery of a map feature, this will be added to the left of the inventory.
Assistance is provided by the mouse cursor which changes shape to indicate where certain actions are possible. Apart from the standard pointer, there are cursors shaped as a magnifying glass, speech bubble, question mark, hand and arrow. I will leave you to work out what each one indicates.
As you explore the various locations you will learn about Vyrai. This is a legendary location in the clouds. It is inhabited by Clouders who use their magic to control the weather. To get to Vyria you will need to create and travel along a rainbow while other potions will need to be produced for tasks required by the game.
Hidden Object scenes are dotted through the game. Rather than stick to a single style of Hidden Object play, there are scenes where you need to collect parts of objects, search for a specified number of an object or find items listed in a text list with some objects requiring an additional action before they become available for selection.
A variety of mini-game type puzzles are used throughout the game. In some cases logic and, maybe, trial and error could be used as you create potions and open containers. You also need to control your passage over paths using the mouse while keeping a look out for 15 Pantheon cards and Aider Ornaments that are included in the different scenes.
There are 30 locations to explore and 40 puzzles to be solved as you discover about the King of the Clouds and rescue your brother. This is a game I enjoyed playing with its mixture of magic, strange creatures and Slavic folk law.
I downloaded my copy of the game from Game House where it is available for $9.99. System requirements call for a 2.0GHz processor with 1024MB of RAM and 1.23GB of hard disk space running Windows 7 and later.
http://www.gamehouse.com/download-games/eventide-3-legacy-of-legends