Anywhere SIM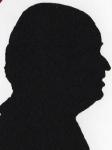 I am sure we all know either first or second hand 'hello, hello, hello then a range of expletives' whichever phone company you use they all have 'not spots' so the Anywhere SIM allows you to make you call across three different major providers.

The SIM as I received is a full size or micro SIM but it did require careful extraction as the plastic surround was more solid and less well perforated than previous SIMs I have used.
As most users will know some SIMs work better in certain areas than others and most will have a SIM to suit their locale. However there are times that we stray into unfamiliar areas and as this the ability to seamlessly switch between O2, Vodafone and EE you have a good chance to get reasonable coverage unless of course you are in a very poor mobile area.
It is possible to port your existing number to your Anywhere SIM.
To use the Anywhere SIM you most have an unlocked phone, it seems to be a 3G service.
There are three distinct plans and I suggest you read the full list of costs on the Anywhere site before you decide which suits you.
The Anywhere Home is the cheapest cost per call or message at 5p per minute to landlines or mobiles; this is a UK only service.
The Anywhere UK cost is 10p per minute to landlines or mobiles this is also a UK only service.
The Anywhere UK & EU cost is 12p per minute while roaming and can be used in the UK or EU.
I have not mentioned data text or messages charges, so do check these for yourself before deciding.
084, 087 and premium rate calls are all barred from whichever service you choose.
You buy credit in units of £10 and the length it lasts before expiring varies according to the amount purchased but briefly £10 or £20 is 30 days, £30 is 60 days and £40 is 90 days.
I am not a legal person and the range of conditions seems long.
If you have a dual SIM phone this might be an idea second SIM for those times when you're normal SIM cannot connect or reception is NAFF, however the small print mentioned may prohibit this.
I have tried the service while out and about and reception seemed fine even in a known poor reception area between Vauxhall and Clapham Junction where a chorus of 'Hello Hello', 'Expletive Expletive' is often heard mid conversation.
So looking at the three plans I was initially very unsure why anyone would choose Anywhere UK over Anywhere Home, so I asked the question of a very helpful PR lady and the answer I got was clear and concise so I print it here in full for clarity.
'Anywhere Home - make calls on O2, receive calls on any available network whilst in the UK. Anywhere UK - make & receive calls on any available network whilst in the UK. Therefore, with anywhere Home you only have the benefits of the three networks for calls coming in; with anywhere UK the SIM goes between the three networks for incoming and outgoing calls.'
Anywhere EU allows both UK and EU use and that was clear from the site, it would have been great if the site made the difference between 'Home' and 'UK' as clear as the PR lady did.
Full details are available on the link below.