Body Sculpting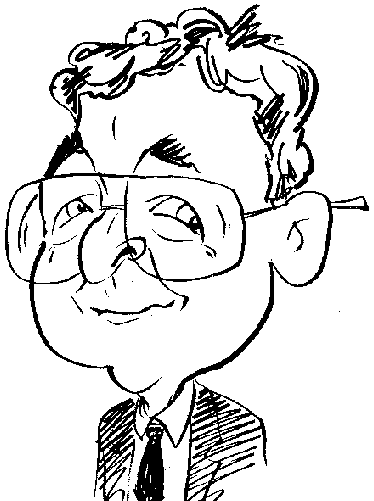 Review controls
Body sculpture is the designated aim of the next product from Anthropics Technology as your digital images try to match your wishful aspirations with regards to appearance.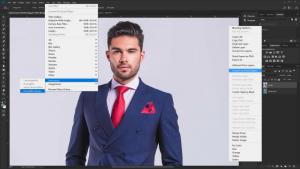 click image to enlarge
Moving on from facial and landscape targets, Anthropics Technology is now setting its sights on the human body with its PortraitPro Body software. While not exactly sticking with its habit of releasing three versions of a particular title, Portrait Pro Body comes in two flavours (maybe a third version is developing on the drawing board). You have the choice of the Standard "standalone" product that provides full body editing or PortraitPro Body Studio which adds support to its body sculpturing work as it acts as a plug-in for Adobe Photoshop, Photoshop Elements and Lightroom. This version can also handle RAW files and greater colour manipulation. I have been looking at the PortraitPro Body Studio product.
Installation of the software follows the usual pattern of following a series of screen prompts. You can accept the default directory folder or propose one of your own choosing. Options are available to accept that anonymous usage data statistics can be collected and whether to install the necessary plug-ins for supported applications if found on the host system. To gain the full benefit of this software, it will require to be activated either manually or automatically. I opted for the automatic process which just required the entry of a serial number.
Unlike other Anthropics Technology products I have looked at in the past, PortraitPro Body initially will open a screen allowing the user to adjust the size of text that appears on-screen during the program. There were several times when using this program that I struggled to read text instructions when using the default size settings. On subsequent loadings of the program you are presented with the option of a step-by-step tutorial as various aspects of the software are covered as you experiment with the automatic markup process that covers bones, curves, shape sliders and a Warp Fixer.
When first delving into the features of this software, I was reminded of the warp software that was popular a few years back but that was more intended as a fun, humorous offering as you disfigure the subject rather than flatter it. Anthropics Technology regards PortraitPro Body as a more serious tool which has been trained with millions of images made up of shapes and bones to ensure the output being created was appropriate.
When working on the subject matter, PortraitPro Body will automatically markup the body's curves or shapes with different coloured lines and the position of relevant bones, that can be manipulate the overall appearance, with coloured dots. Situated next to the illustrated body undergoing sculpture is a panel giving access to various features. At the head of this panel is a thumbnail image of the subject. You can zoom into this image and move around to a specific area of the body as work is carried out.
The rest of the panel is made up of tools and adjustable slider bars that relate to size and strength and are applied to specific tasks. These tools and slider bars have been categorised under topics such as shape (curves), skin, face and Warp Fixer each with its own set of adjustable attributes.
Some explanation regarding Warp Fixer, which I have already mentioned of times, could clear up any issues of possible confusion. As you make adjustments to the body of the subject, some distortion could occur to the background and overlapping elements. You can use the Warp Fixer to correct lines that have become distorted.
Also recently added to this body sculpting software is Photoshop Smart Filter. This feature provides the user with non-destructive capabilities with PortraitPro Body sessions being saved within a Photoshop sessions.
Along with the more eye-catching and dramatic body sculpting techniques, you could avoid the markup shape of adjusting the body and go straight to the other aspects of the software. You can smooth out skin blemishes and wrinkles, apply face touching effects and even edit background elements while ignoring the main subject. Anthropics Technology claims that this version 2 of the product is faster and more accurate than the first version. However, as I have not seen the original offering, I am unable to comment on this issue.
PortraitPro Body 2 is an excellent product despite its sometime over-reliance on small text on certain screens. Once you resist the temptation to apply your own amusing distortions to the subject image, you can make your subject more desirably within a few easy steps.
PortraitPro Body is priced at £29.95 with the extra functionality of PortraitPro Body Studio increasing the price to £49.95. System requirements call for a 1.0GHz processor running either 64-bit Windows Vista and later or Mac OSX 10.7 and later.