Soundcore Life 2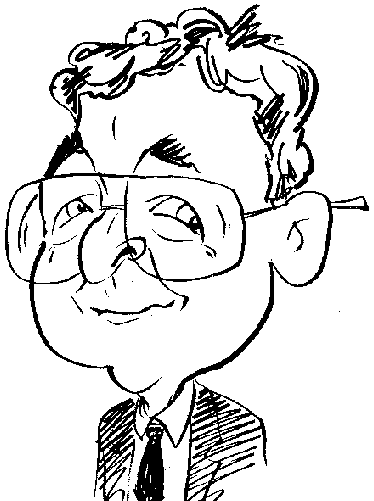 Review controls
This next headset combines Bluetooth, Noise Cancelling and Hi-Res delivery at a sub £80 price point.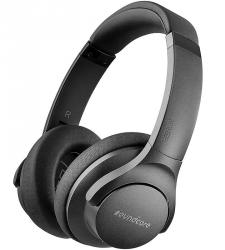 click image to enlarge
Private listening headsets come in a range of formats that vary from the small ear-bud types to those featuring ear cups of different sizes. You could opt for the almost invisible in-ear type or the more obvious on or over-the-ear product with a choice of tethered to the audio source or the walk-about freedom of wireless (ie Bluetooth) for your listening pleasure. In the case of this next private listening device, released as part of Anker's Soundcore series, the Life 2 is of the over-the-ear Bluetooth style of headset with built-in active noise cancelling facility as part of its Hi-Res audio delivery.
Predominately black in colour, apart from the silver Soundcore logo on the black of the ear cups. These headphones have been designed so that they can collapse in order to require less storage space in the zipped, rigid carry case provided with the product. Also included in the package are a standard-to-micro USB lead for charging the headset's internal battery and an audio lead with gold-plated 3.5mm jack plugs at each end, plus you get a User Manual covering a range of languages.
The unit's headband can be extended from 34 to 40 cm depending upon the size of the head on which it will rest. Running along the underside of the headband is a 12cm padded strip. While not particularly bulky, I felt the strip was adequate for its comfort purpose when wearing the device.
As part of its ability to collapse, the well-padded ear cups can be adjusted this way and that through 90 degrees sideways and angled up and down. A clear indication as to which ear cup is meant for the left and right ear is given with the letters "L" and "R" appearing within the relevant cup itself.
As well as this clear indication for positioning purposes, each ear cup has its own set of controls. The left ear cup has buttons for NC (Noise Cancelling) which helps reduce external noise for a better listening experience and power on/off which also doubles as the means of activating the Bluetooth facility following a long press. The left ear cup also has two LED lights indicating when NC (a green light) and Bluetooth (slow flashing blue) are in operation.
The right ear cup houses an arrangement of three buttons that each have a dual purpose depending upon the current mode. These buttons allow you to adjust the volume level, skip forwards and backwards through tracks, play/pause plus opt for normal equaliser or Exclusive BassUp technology which is meant to intensifies bass in real time. I found it took a certain of amount of practice to get close to mastering the type and duration of pressure on these controls to get the response I was looking for especially when working by touch alone. Joining this array of buttons are the micro USB port for charging the headphones internal battery and a 3.5 mm jack socket for receiving content from devices that do not support Bluetooth using the supplied audio cable.
This noise cancelling Bluetooth headphones has been rated at providing up to 30 hours of playback time from a single charge. However my tests fell some way short of this figure.. Playing music via a Bluetooth stream, with NC switched on, I was able to get 34 hours and 50 minutes of playback spread over a number of sessions. Once the battery was drained, you could still stream music using the supplied audio lead connected to the 3.5 mm jack socket.
Priced at £79.99 and available from Amazon, these noise cancelling Bluetooth headphones is a good all-round product that is well worth considering.