Step Back in Time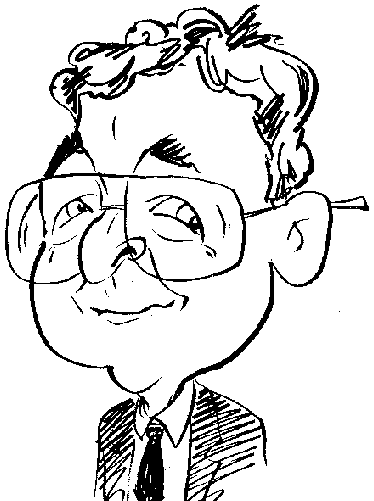 Review controls
You may have heard of the golden age of gaming. Now you can experience it for yourself or pay a return visit.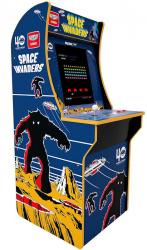 click image to enlarge
A few months ago I took a look at several gaming units which were based on those machines that ate up our pocket money and loose change as we spent time in various establishments such as cafes and social areas. These gaming devices, offering opportunities to play classic titles that included the Pac-Man™, Dig-Dug™ and Galaja™ blasts from the past, were table-top units with dimensions of 115 x 175 x 105 mm (W x H x D). However if your retro-gaming urges are still unfulfilled and, unlike my rather cluttered living quarters, you have spare space available at home, you might be interested in news from Arcade1up.
When you are the CEO of a company, such as TastelMaker, you can direct your money towards fulfilling your dream of playing old arcade video games as appeared in the 70s and 80s. This was the dream of Scott Bachrach. He felt that the mini-handhelds or console built units failed to deliver the all-encompassing feeling of the old days. As the CEO of a toy company he was in a position to ask "Can we make a business out of making large-size cabinets?" No doubt you have guessed that the answer was a definite "Yes" and thus Arcade1up was formed. Following a US and, later arriving in the UK, within a year Arcade1up was celebrating winning the TECH TOY OF THE YEAR awards at both the London and New York Toy Fairs.
True to the dream of stepping back to the game-playing environment of the golden age era, many of us still hanker returning to, Arcade1up offerings are officially licensed versions of those titles that could cause eyes to mist over and fingers to twitch at the mere thought of action. Yes I know that this is an unlikely scenario for dedicated gamers but you know what I mean.
With dimensions of 45.8 x 23 x 19 inches (H x D x W) and weighing approximately 61 lbs, these retro gaming cabinets feature a17-inch screen for displaying the action. These modern-day cabinets are ¾ scale replica copies of the original arcade units. Adding an optional riser unit will create a full size cabinet for those who are sticklers for an exact look and feel to help complement the original artwork. Also built into the cabinet's housing the various classic titles are rotary sticks, rollerballs and joysticks required by the games and providing authenticity to the appearance of these modern-day equivalents of our gaming yesterdays.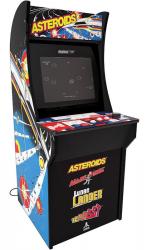 click image to enlarge
As you attempt to dredge up your playing skills of old and dust out the techniques that made you a champion, even if it was only in the confines of your imagination, each of the Arcade1up machines comes with a selection of games that can demand the full attention of the player. How closely these game collections follow the original options, I am unsure but I have been informed that these games make use of the original code versions of those titles we played in our youth. The games come complete with techniques and tactics to learn plus bugs and glitches to exploit as you relive these golden moments of your game playing golden era.
Currently the Quarter 1 / Quarter 2 line-up of game cabinets consists of five multiple title offerings. Those players opting for the Centipede cabinet have the choice of playing the main title offering and also selecting from Missile Command, Crystal Castles and Multipede. If you are prepared to tackle the threat of Space Invaders, then this cabinet will offer the player the choice of the black and white version or the glorious colour offering of this "Save the Earth" battling classic.
Going on the Rampage will deliver a cabinet housing the title game plus Gauntlet. Joust and Defender. Fans of Asteroids can also play Major Havoc, Lunar Lander and Tempest with this cabinet. Completing the selection of cabinets is the one dedicated to Street Fighter II. This product gives you the choice of Street Fighter II: Championship, Super Street Fighter II: The new Challengers and Super Street Fighter TM II Turbo. Each of these Arcade1up cabinets come with a price tag of £349.
For more information regarding the company and its retro arcade cabinets you can log onto http://www.arcade1up.com and decide whether to take a Dr. Who-like trip back in time for your gaming pleasure.