Exploring the World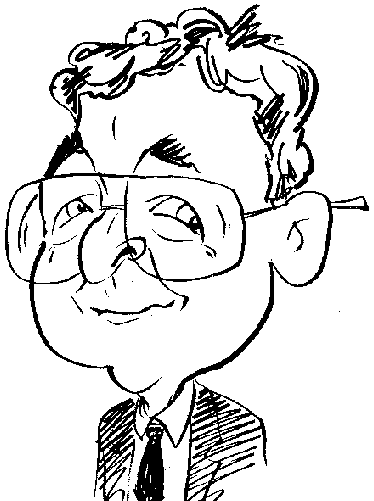 Review controls
Rather than limit the player to a single visit to each Hidden Object scene, this next title encourages multiple visits to the different scenes.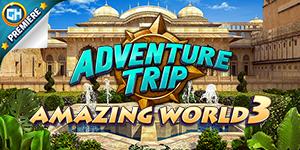 Point 8 Games has released a follow-up title to its Amazing World 2 excursion into the genre of Hidden Object challenges. Not surprisingly this follow-up is entitled Adventure Trip - Amazing World 3. Your virtual trip will cover an area that spreads from London's Big Ben tourist attraction to the Fort Amber in India. The game takes you on a voyage covering 20 different locations that each require multiple visits to gather all the necessary items.
Along with the ability to create profiles that record the progress of different players, you can make adjustments to the gaming environment. The game can be played in a choice of European languages with adjustable volume levels for background music and sound effects with a full screen playing field. Three difficulty levels are available as you select from Easy, Medium or Hard mode with different rates for Hint recharging, the use of a mis-click penalty and whether a relaxed or timed game play element is used.
Each location is based on a single Hidden Object scene containing numerous items waiting to be found. You will be asked to find 14 of the various items within the scene. However as available space is restricted only six of the list will be displayed at one time. As each item is found, it will be replaced by another entry from those required. Any item listed in blue will require a task be completed using the item.
Available within each scene will be two hidden areas, These will be indicated with an outbreak of sparkles. You can then enter and search these areas for any required items from the list. These hidden areas automatically close when they no longer contain a required item to save you wasting time on unnecessary searches.
As mentioned earlier, each location needs to be visited several times in order to complete all the required tasks. Not only are you expected to find the required list of objects but each scene is also home to five peace signs, three 8-balls and three facts. However these additional items are only made visible and available for collection on a singular basis. In order to collect the full complement, you will need to make five visits to each location with the scene remaining the same but the list of required items showing some differences.
To help break up the steady diet of multiple visits to each location, you are allowed a choice in the way the required list of required items is displayed. The list can appear in standard text format, appear with missing vowels, as jumbled words, displayed as silhouettes or paired in some way. This decision can be made for each visit to a location. Whatever your list choice, the game has a rechargeable Hint feature and the ability to zoom in for a closer look under control of the mouse.
Following each completed visit to a location, the game switches to mini puzzle mode. The game has a store of eight different types of puzzles from which it randomly selects its choice. You could be asked to Spot the Difference between two similar scenes, find words in a square, play a Match 3 grid and pair face down cards in a game of concentration. Other types of puzzles are based on Mah-jong, Tile Swap, Jigsaw and Sudoku.
Points are awarded for the performance of the player in both Hidden Object and puzzle game play. These points can be used to build up a collection of souvenirs from various locations. You can also gain access to a bonus game action by collecting the full set of 8-balls or Unlimited mode as a reward for collecting 100 Peace Signs. Although there is some repetition in elements of the game, there is still plenty of variety to keep hold of your attention. I downloaded my copy of the game from Gamehouse.com where it is priced at $9.99. The game requires a 2.5 GHz processor with 2048MB of RAM and 533MB of hard disk space running Windows 7 and later.