Putting Together a Meal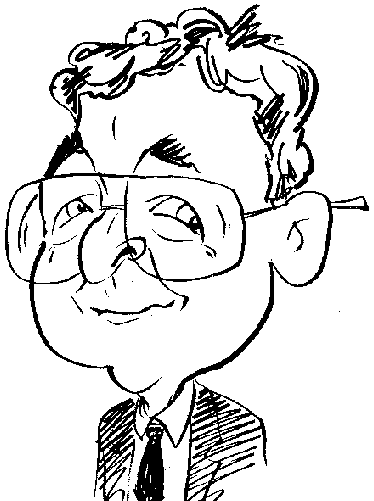 Review controls
When putting together your meals for the day, you might have worries about an increase in your waist size but not if you use the method adopted by this next title.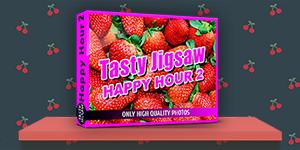 A poplar board game of yesteryear, and probably still popular in either its original or more modern computer format, is that of completing jigsaws. Recently I have been looking at Tasty Jigsaw Happy Hour 2. Developed by 8 Floor, this game offers you a collection of 500 images which act as the source material image for your jigsaw puzzles. These puzzles can then be completed at your own speed without the need to take up table space within the household.
So that different members of the family can test their jigsaw producing skills, you can create profiles for players. These profiles can contain different volume levels for background music and sound effects that are used throughout the game. Options are available to use a custom cursor plus options to fasten pieces on the display table and select from three different resolutions for displaying the game.
As the product's title might indicate, this collection of jigsaws takes its main focus from elements of food. All the jigsaw images supplied with this game are somehow related to food and all that it entails. Generally this means you are presented with images of various dishes that could whet your appetite. The dishes, which are initially displayed within a book for your selection, have been categorised into the main meal periods of the day. You can then select your jigsaw to show the food you might fancy for Breakfast, Lunch, Dinner, Afternoon Snack and Supper. Best of all it should not affect your weight.
Each meal period has one hundred different dishes from which you can select your favourite menu. The various jigsaws differ in size with their number of pieces ranging between 12 and 252. By clicking on an appealing and tasty dish, you have the option to make certain adjustment to the shape used for the pieces, increase the number of pieces using a slider bar plus select the use of an option so that pieces can be rotated.
During the actual jigsaw building process, you have access to certain tools to help complete the puzzle. Now I know that some people prefer to start their jigsaw in the middle and work outwards but I prefer putting the four side together first before starting on the main body. When adding a piece to a jigsaw under construction, I often found it easier to slight overlap pieces when joining them together.
Using the left mouse button you can select an individual piece or grab a group of pieces by dragging over them with the mouse button held down. If the rotate feature is activated then you can rotate a piece or group of pieces with the right mouse button. There is also a sort option whereby the software will distribute the pieces making up the jigsaw into generally areas where they will eventually end up in the completed jigsaw.
Accessible from the top left corner of the screen is a pop-out table which can be used for storing pieces not immediately required. This will enable you to free up the space being used by the main part of the jigsaw. Unfinished puzzles can be saved for completion later and up to now I have not lost a single piece of a jigsaw.
As each jigsaw is completed you will be informed as to the number of points earned and the time taken for that puzzle. This is really for your own information as it has no other effect on the game.
A big advantage of the computerised version of jigsaw is that it will take up less space in your living area when completing the puzzles or storing the boxes in which the puzzles arrived. As already mentioned you are unlikely to become frustrated by the loss of a piece to complete a puzzle.
You can download Tasty Jigsaw Happy Hour 2 from Gamehouse.com where it is priced at £9.99. The game requires a 1.0 GHz processor with 512MB of RAM and 144MB of hard disk space running Windows 7 and later.