Family Problems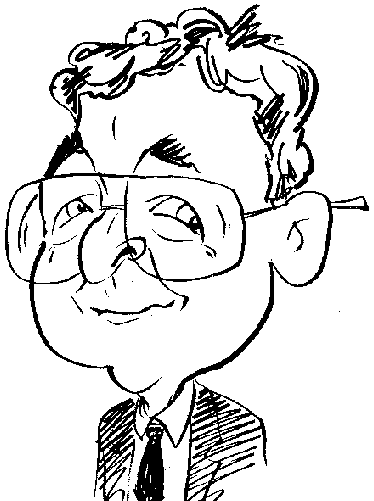 Review controls
Developed by Elephant Games, Grim Tales – Horizon of Wishes is a Hidden Object Adventure game.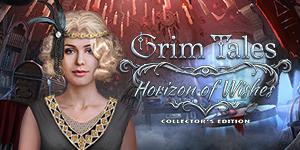 This review is based on the Collector's Edition of Grim Tales - Horizon of Wishes, which comes with a number of bonus items to add extra appeal to the main game involving a daughter's search for her father. The usual mixture of immediate accessible and progress required collection of items from this aspect of the title. To check out a bonus chapter, visit a secret room and access an expedition section, you must complete the main game. Surprisingly the bonus items do not include linking sequences, Hidden Object game play and mini puzzle games that are usually replayed as required.
There is a choice of three different levels of difficulty when playing Grim Tales – Horizon of Wishes. Depending upon your choice, you will get different rates at which the Hint/Skip option recharges plus whether active areas are identified. There are also different amounts of information displayed on the game's map feature. Along with the choice of difficulty levels, adjustments can be made to various volume levels and screen size.
The Horizon of Wished is based on the activities of a family of four made up of a mother, father and two daughters. The father, named Richard, is a rather mysterious character. He is skilled in paranormal matters and had trained one of his daughters to be able to step back in time and change the past. The game also features a magic cameo, that allows the mother to communicate with other members of the family no matter where or when they are during the adventure.
Your role in the game is that of Anna, the daughter with the ability to change the past. In this role you set out to investigate the mysterious disappearance of her father. Aiding you in this task is a selection of tools running across the bottom of the screen. Arranged from left to right are a rechargeable Hint feature, the magic cameo that emits sparkles when a message from mother is available, an inventory with a task reminder plus a map feature allowing you to switch between locations. Any item in the inventory accompanied by a plus sign will require some work before it can be used.
The discovery of a magical skull, which somehow links to her father, transport Anna to a different time period and location as the game gets underway with a series of tasks. The usual mixture of examining areas, picking up objects, checking out locations and conversing with characters will all be required whenever or where ever your character is located in the search for Richard. You are expected to be able to cope with the challenges of facing the Roaring Twenties in America, a medieval French kingdom and an ancient China environment ruled by an Emperor.
Along with the usual elements of an adventure search, the game features a number of mini game puzzles and Hidden Object action. The mini games could require the arrangement of symbols, aiming and shooting an arrow, potting snooker balls, defeating a guard in battle, folding a map to reveal the correct direction in which to move and dressing Chinese warriors. Hidden Object game play uses a mixture of text and silhouettes plus part of items when displaying what items needs to be found within the current scene. It also makes use of a scene where its displayed content changes as different light sources are used to illuminate the area.
I felt the game content of this title was a little on the sparse side. I could also say the same regarding the background story regarding the father's search for the special artefact. Overall I was disappointed with this title. I downloaded my copy of the game from Gamehouse.com where it is priced at $19.99. You can also download the game from Big Fish Games where it is priced at £16.32. System requirements call for a 2.5 GHz processor with 1024MB of RAM and 0.98GB of hard disk space running Windows 7 and later.
Grim Tales - Horizon of Wishes Collector's Edition | Big Fish
Grim Tales - Horizon of Wishes Collector's Edition | GameHouse