A Bluetooth Keyboard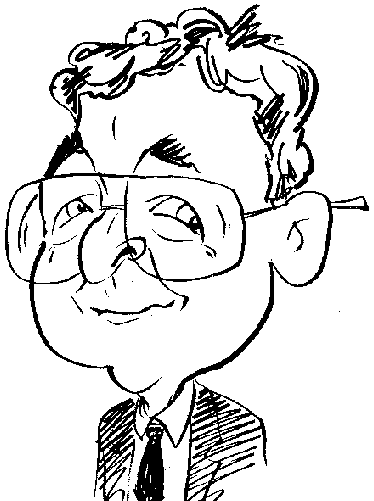 Review controls
As a regular source of gadgets and the like, Sandberg has developed a Bluetooth QWERTY keyboard.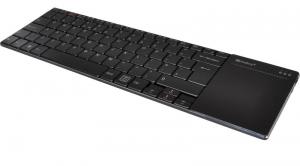 click image to enlarge
Mobile devices, such as smartphones and tablets, have proved to be extremely useful in many ways. You have only to consider how many times each of us rely on such devices to provide a service that we feel we could not manage without, to realise how we have fully integrated such products into our lives or perhaps it would be more accurate to state that these devices have integrated themselves into our lives.
However for some of us, and I included myself in this particular category, really struggle when it comes to handling the on-screen keypad when we need to enter text for various purposes as we reply to emails or provide search criteria. The designers of most keypads featured on the mobile devices I have had the opportunity to use in anger, seem to have been created for users with smaller and more dextrous digits that the ones I possess. While there are numerous users who quickly take to their on-screen keypads like a duck to water, I tend to flounder about and sometimes barely achieve a correct key press of under 65% which can be time consuming and frustrating. I should also point out that even those who are proficient than me, tend to end emails send from their mobile device with an apology to excuse their brevity as it was send from a mobile device.
Offering to come to my rescue, and that of others, is a Bluetooth Touchpad Keyboard from Sandberg. This product combines the functionality of an 85-key arrangement with a touch pad feature. While the layout and standard arrangement of the QWERTY style keyboard will be a boon to those of us who struggle to finger peck at the miniature on-screen layouts of key, it does mean that the Sandberg product is hardly going to be suitable for slipping in a pocket when not required. With its dimensions of 370 x 111 x 5mm (W x D x H), it could struggle to fit inside many bags. However the ease of use it brings to users does outweigh the transportation issue.
Sat on a train, plane or in a hotel room, this keyboard and touch pad combination will certainly allow you to be more productive when using the functionality of your mobile device. Built into the unit is a rechargeable 190 mAh LiB battery which can be charged using the supplied micro to standard USB lead. The port for this purpose is located on the right side of the unit and sits alongside an on/off slider switch.
Connection between the Sandberg keyboard and mobile devices is via Bluetooth. However the process of setting up this link is different from that used by other products that have come my way. First an additional action is required before the Sandberg unit actually enters pairing mode once it has been turned on. You need to simultaneously hold down the Esc and "K" keys on the keyboard. Once your mobile device has identified the keyboard, you will need to enter a PIN number, which appears on the smartphone / tablet's screen, on the keyboard. This PIN number will be different for each device you link to the keyboard. You will also need to re-establish the connection everybody it is broken by turning off the keyboard or mobile device.
In some cases, as happened to me, you could find that, although the keyboard has a UK layout, the characters produced are US based. You may have opted for the English (UK) layout for the Google on-screen keyboard but this will not apply to the Sandberg keyboard. To change this feature you need to access Language & Input in the Settings app and then select the Physical Keyboard option which will have been added.
Built into this keyboard are a number of shortcut keys whose functionality changes according to the platform that is currently being used. Controls are provided so that you can quickly switch the functionality of these shortcut keys between iOS, Android and Windows platforms. The FN key will need to be depressed in order to use these shortcut keys.
On the right side of the keyboard is the touchpad area providing mouse movement control, scrolling and left button functionality. You can move your finger around the pad area, tap for left button action and use two fingers to activate scrolling. While not a fan of touchpads, this feature works reasonable well. Positioned above the touchpad are LEDs to indicate the status of various Lock keys and low battery power.
Apart from the annoyance at having to re-establish a connection each time you start to use this keyboard, this product can be a useful tool when working with various mobile devices. It has been priced at £39.99 which might make it struggle against some of the competition that is currently available from Amazon.co.uk.
http://www.sandberg.it/product/Bluetooth-Touchpad-Keyboard-UK