Remote Home Surveillance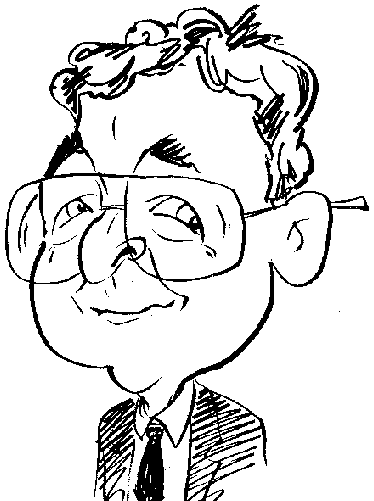 Review controls
Are you worried about what might be going on in your home when you are not there? The Piper can offer to help.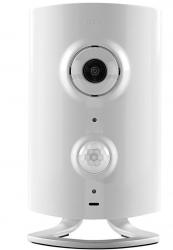 click image to enlarge
The Piper is a small device designed to provide you with a degree of control over what might be happening within the confines of your home even when you are not there. Originally developed by Blacksumac Inc but now forming part of the Control Networks portfolio of connected home technology devices, the Piper becomes your eyes and ears during your absences. Using set rules, the Piper can keep you informed as to event soon after they happen.
Available in a choice of black or white, the Piper, with dimensions of 155 x 87 x 65mm (H x W x D), adopts a squashed cylindrical shaped body mounted on a matte silver stand. Decorating the front of the Piper is a HD 2MP camera giving a 180 degree view of all it surveys, audio output and a microphone. Concealed within the body of the Piper are sensors to detect motion, temperature, humidity light and sound issues that occur within its vicinity. There is also a siren which can blast out 105db of ear piercing noise. I would suggest handling this siren feature with care and consideration of others.
Some basic setting up of the hardware is required. This will include the insertion of a provided set of AA batteries which act as a backup in case the mains power is deactivated for whatever reason. The Piper can be wall or desk-mounted prior to being connected to a mains power source. Illustrated instructions are provided for carrying out these tasks.
A downloadable app is available from either the App Store or Play Store. When you first run the app you will need to create a free account by supplying name, email and password details. A connection will be established to the Piper network followed by a link to your choice of home network. This process can take over a minute. A check will be made to discover is any firmware update is available before you are allowed to give your device an appropriate name.
Your smartphone, hosting the downloaded app, will provide the means of controlling your Piper and accessing its features. By default the app opens in Dashboard mode. Central to this view is a circular area dividing the Piper actions into areas designated as Stay, Away, Vacation and Notify Only. You can set rules for the detection of motion, noise and temperature changes with options to record video and notify you with a choice of email, telephone, text and push message. Further rules can be applied to notify a user-defines list referred to as a "Trusted Circle" plus turn on the extremely noisy siren.
An area is set aside to display recent events such as those involving motion and noise detection. A slide out panel, situated on the left, can be used to display the current time and access a panic button just in case you need the siren in an emergency.
Running across the bottom of the app's interface is a bar allowing you to switch between views that have been categorised as Vitals, Live Video, Controls and Rules. Selecting Vitals brings up a view of graphs showing information regarding indoor and outdoor temperatures, humidity, ambient light and sound plus motion detected by the Piper.
Not surprisingly, the Live Video option gives you a feed of what is going on around your Piper situated in the home. Using either one or two-finger dragging, you can pan, tilt, zoom, switch to a fish-eye view or opt for a quad screen showing four different views. There is also a microphone option for use with the Live Video feature. I was certainly impressed with the image quality and feed received when using a Moto X smartphone as the receiving device.
The Piper is compatible with a range of Z-Wave accessories such as smart switches connected to lights, doors and windows. The functionality offered by these devices can be linked to the Piper. The Controls view allows you can access these units and apply appropriate rules. Unfortunately I was unable to test this feature as I do not possess the necessary Z-Wave accessories required for this type of task.
Overall I was generally impressed with the functionality and ease of use of the Piper although there were occasions when I felt it was rather over-did matters when sending emails regarding events. At times it appeared that every movement, however small, resulted in yet another message being sent. The Piper is available as a package that combines the main unit that is the subject of this review plus a smart switch and a door/window switch currently listed on Amazon.co.uk at £539.