Boosting Your Wi-Fi Signal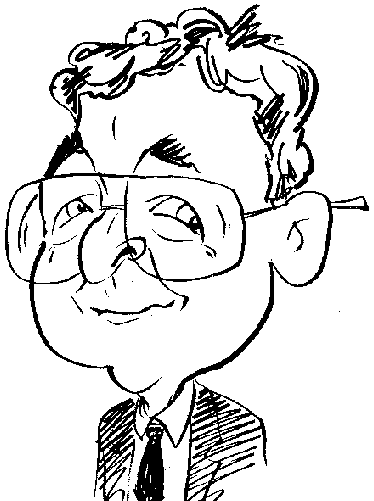 Review controls
Like skimming stones on water, Wi-Fi Range Extender technology can expand the reach of your local Wi-Fi network.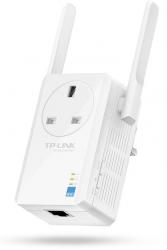 click image to enlarge
While ideal for open plan environments, Wi-Fi technology can struggle when faced with structural layouts found in many homes. Walls and other obstructions can create dead spots within a local home Wi-Fi network structure. Offering to help with this type of situation is a product such as the TL-WA860RE. This particular offering is a 300Mbps Wi-Fi Range Extender with AC Passthrough functionality from TP-Link. It works by creating a bridge which then applies a boost to the Wi-Fi signal generated by your router.
This piece of kit consists of the main Range Extender module, RJ Ethernet lead, Quick installation guide and a mini CD containing a PDF version of the User Manual. Apple white in colour, the Range Extender device combines the appearance of a three-pin bulky power adapter with a pair of external antennas attached to the sides of the device. When the antennas are swivelled into an upright position, it gives the product a look of a robotic figure, especially when in an upright position, from an early science-fiction movie.
Needing to be slotted into an available power source connection, the Range Extender has dimensions of 110 x 65.8 x 75.2mm (W x D x H). The size of the unit is such that you might struggle if you attempt to slot it alongside another bulky device. However there should be no problem if it sits next to a standard type plug either on a dual wall plug or gang socket.
Decorating the front panel of this Wi-Fi Range Extender is the AC Passthrough feature which means you do not lose out on a power socket when using this device. The AC Passthrough feature has the appearance of an upside-down face with a nose and two eyes. Situated in the lower right corner of the device's front panel are three LED lights providing status feedback regarding Signal, Ethernet and System issues. An Ethernet port is located on the base of the unit. The positioning of this port is such that you really need to avoid power points located on skirting board as access will be blocked. Buttons for Reset, WPS and On/Off features are located on the right side of this Wi-Fi Range Extender.
When setting up this product you are given a choice of two different methods of integrating into your Wi-Fi structure. You can either opt for the automatic WPS approach or via a physical link by connecting the Range Extender to your router with the supplied Ethernet lead. In both cases, the Range Extender unit and your router need to be positioned within reasonable close proximity for the initial procedure. I kept this distance to under a metre although you could probably get away with at least double this figure.
I opted for WPS set up which involved pressing the WPS button on my router and then quickly pressing the appropriate button on the Range Extender device. Within one minute a connection was established with no further action required on my part as I watched the Signal LED progress through a sequence of flashing green, solid green, flashing orange and solid orange lights.
For those who do not have access to WPS functionality, there is a second method of setting up the Range Extender but this is a more complicated process. This method, rather than the expected link to a router, requires the Range Extender to be connected to a computer. Instructions are provided regarding the steps required to configure the Range Extender using your browser. You can also use the Ethernet port a wired device (Blu-ray player or games console) to the network.
Once set up, whichever method is used, you will want to move the Range Extender to a location where it can best benefit the Wi-Fi network by removing dead spots. The Range Extender will automatically reconnect to the wireless router within 30 seconds. It is advisable that the new location is one that does not contain any cordless phones, Bluetooth devices or a microwave as these can interfere with the signal.
The positioning of the Range Extender will depend entirely on the layout of your environment. Due to the layout of my flat, a single but elongated level, I often had trouble making a connection to my wireless network from the back room when my router and main system were located at the front of the flat. By positioning the Range Extender approximately halfway between the front and rear of my dwelling I was able to gain access to my network and Internet from where ever I choose to work in my flat.
The TP-Link 300Mbps Wi-Fi Range Extender with AC Passthrough is easy to set up, especially for those who can call upon WPS, and can certainly increase the range of Wi-Fi. Priced at £31.98, this Range Extender is compatible with 802.11b/g/n devices and provides support for 64/128/152-bit WEP, WPA-PSK/WPA2-PSK encryption.
http://uk.tp-link.com/products/details/?categoryid=1247&model=TL-WA860RE