USB Wireless Dongle by Trendnet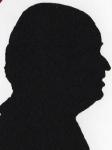 Like so many things you have not got, you manage, often until you have it you do not realise what sort of problems you were overcoming. Here I am referring to the Wi-FI ability of a device, where Ethernet just is too difficult.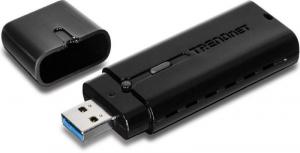 click image to enlarge
I found two uses for this USB stick Wi-Fi device immediately. First I have a Tower PC that does not have Wi-Fi it works but to be honest you do not move a Tower PC too often and it sits only a few feet from my router so not an immediate requirement.
Second the notebook I upgraded to Windows 8, even when this was Windows 7 the Wi-Fi never worked correctly/at all. Here when I used it I always had to be near to my router and this was a pain, a long Ethernet cable just did not always answer the problems. Now with this Wi-Fi I can wander around anywhere in Wi-Fi range. How did I ever manage?
Like I said in the introduction you manage, you know you do not have that ability and you start/finish from a point where it is not required/essential. But once you have it you say how did I ever manage.
It is 6x3x1.5cm when inserted in a USB port, it is perhaps larger than some ports allow so it is just possible it may stop you using the next USB port. The total length with cap on the USB stick is 8cm and it weights 20grams.
The full name is AC1200 Dual Band Wireless USB Adapter TWE-805UB. It will work on either Wireless AC or Wireless N, the latter at up to 300 Mbps and the former at up to an amazing 867 Mbps. All these can be obtained using a USB3 port but I also tested it on USB2 ports and it was still quite acceptable. In fact the Website says it would work with USB 1.1 but I did not try that.
It will work with XP, Vista, Windows 7 and Windows 8 the last two in both 32bit and 64bit modes. For Windows 8 64bit you need to download a driver from the Trendnet site for everyone else the drivers and files are on a provided CD-Rom.
I certainly managed to use it well outside the range of my normal Wi-Fi devices. The stated figure is up to 100 metres indoors and an amazing 300 metres outdoors however I assume the modem/router would also need to be outside to get the latter distance.
There is a small eight side Quick Installation Guide but only the first three sides contain the eight points needed for a setup.
There are six drop down menus, the only thing you need to setup is from the third menu where you select the network you want to join and then you enter your passcode. Once this is done the first menu will display Signal Strength and Link Quality as well as MAC address and other details. Should you wish you could use the last menu to setup a Wi-Fi Protected setup either with a PIN or by using Push Button Configuration (PBC) should your router have it.
While I have not used it for huge downloads it is amazingly useful to have the ability to move out of Ethernet cable length to browse.
The Trendnet AC1200 TWE-805UB is available from the link below for £34.22 with free delivery.
http://www.amazon.co.uk/gp/product/B00BKFYJX8?ie=UTF8&tag=gadge0a-21&linkCode=as2&camp=1634
http://www.trendnet.com/products/proddetail.asp?prod=100_TEW-805UB&cat=205