Folding Bluetooth Headset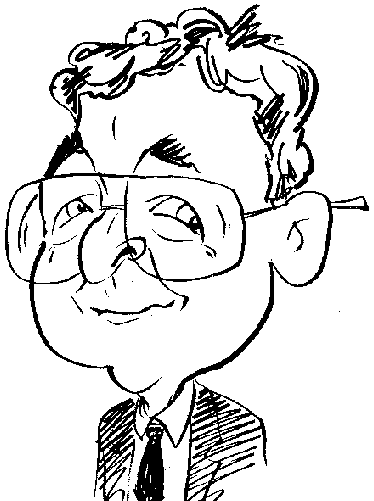 Not everybody will appreciate your choice of music but by using a headset you can avoid upsetting others. A new Sennheiser allows you private listening without tying you to a fixed point.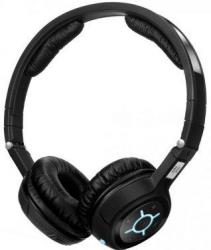 click image to enlarge
Checking my records revealed that the last Sennheiser headset I looked at was the PX100-IIi model which could be folded to take up less space when not in use. Prior to that model I had also run the rule over the Sennheiser RS120. This particular model gave the user cable-free listening so you can wander around without being physically tethered to an audio source. Now it is the turn of the Sennheiser MM 400-X model which combines the main features of the previous two units.
As with the models mentioned earlier, the MM 400-X is the over-the-ear type of headset. The unit's headband is constructed of a thin metal band combined with supporting plastic elements and two faux leather padded strips. The adjustable padded ear-pieces are hinged in such a way that there is two-way movement for a more comfortable fit. When not in use you can collapse the ear pads into the headband and then store the unit in a cloth carry case which is included in the package.
This headset uses Bluetooth as its method of communicating with whatever is providing the source for the audio input. The source could be an MP3 player or mobile phone as long as it supports Bluetooth. In my case I used a Lumia 800 Windows smartphone to deliver the audio stream to the MM 400-X headset. Pairing was fairly quick and straightforward when the two devices were held in close proximity. I found that I needed to have the headset and phone within a foot or so while the connection was established.
This headset is powered by a rechargeable Li-Polymer battery which resides in the left ear-piece. A special plug with USB port is provided along with a number of slot-in adaptors for use in America, Australia, Europe and the UK. You also get a USB lead with a standard plug at one end and a miniUSB plug at the other for linking the battery to a mains power source. The battery can be charged (an initial charge will take three hours) either while inside the headset or after it has been removed. A small rubber flap can protect the battery's USB socket when access is not required. I found that the flap was extremely awkward to replace after a charging session.
When connected via Bluetooth to an audio source, you can adjust the volume level and also skip backwards and forwards through tracks using a series of buttons on the right ear-piece. The positioning and size of these buttons is such that you should be able to use activate them while still wearing the headset. Signal strength and audio quality is fine when in close proximity but the signal does begin to break up if you wander more than 8 – 10 metres (depending upon any obstructing walls) from the audio source. I am guessing that this headset has a small built-in buffer as I was still hearing music for four seconds after the phone had been powered down completely.
When listening to music on this headset you will be advised of any incoming calls. You can accept or reject these calls. A concealed microphone is built into the right ear pad enabling you to converse with others. Voice dialling is possible if your phone supports this feature.
While primarily meant to be used as a Bluetooth headset, the MM 400-X can be used with devices that do not support Bluetooth. Included in the box is an audio lead. This will allow you to connect the headset to other devices that have a 3.5mm jack socket. The headset connection socket is located on the right ear-piece. By attaching this audio lead you disconnect any Bluetooth connection that may be current. You also loose out on the various volume and track controls mentioned earlier.
Helping improve the audio quality delivered by this headset is Apt-x audio caching technology. Apt-x audio promises to produce crisp, pure full stereo sound. The technology was originally developed for professionals such as those involved in public broadcasts and film production studios. Now consumers can benefit from it.
I found the Sennheiser MM 400-X headset was capable of sitting comfortable on my head although I did have to extend the headband to its full extend. The ear pads were particularly comfortable with extra padding protecting my ears from a slightly protruding hard element in each ear-piece. Expect to pay in the region of £151 for this excellent folding Bluetooth headset.
http://www.sennheiser.co.uk/uk/home_en.nsf/root/private_headsets_mobile_music_504511