ZyXEL Homeplug AV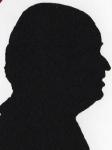 Do you have somewhere that you want Ethernet connectivity but running a cable is difficult or not desirable, does it area have mains electricity? If so this offering could be the answer.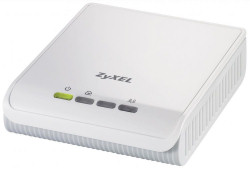 The ZyXEL Homeplug PLA400 comes in a pack of two (other numbers are available) and what looks like a small router is at the end of standard 13amp power lead. Plug one of these into your router and the 13amp lead into a wall socket. Then go the room/area where running Ethernet is not desirable and plug the other Homeplug into a 13amp socket, connect the supplied Ethernet cable from the router to the PC and after a few seconds worth of handshaking you are then connected via the two Homeplugs to your router and then to the Internet.
First the dimensions, the boxes are 11x10.5x3cm grey in colour except the cream top. There are four LED's on the front edge - all well described - while the rear has input for the power plug and the LAN cable. The base of the box has small feet so it can be sighed on a desk but it also has indentations so that it could be wall mounted if required. A 1.7 metre power lead is supplied and a 1.7 metre Ethernet cable is also supplied.
It is stated on the box to be a two stage setup. 1)plug in 2)connect. The box also states a 1 minute install. If you have a current router then these figures could be true but the problem - in my case anyway - was where to plug the Homeplug AV in. After various problems I spoke with ZyXEL and was told not into a Surge Strip and maybe not even a gang socket. My initial tests had been with a surge strip as I tend to connect all my computer equipment through surge strips - belt, braces and safety pin me - so then I found that all nearby sockets were occupied so an extension cable from a free socket in the next room was used, the other connection in my garage was easier as that has a spare socket. So turn on my notebook in the garage and I am then able to browse the Internet exactly the same as if I was sitting in my office 30 metres away.
In all subsequent tests (avoiding surge strips) everything worked as stated and providing you have power in both places then the Homeplug AV works without problem, connection is only a few seconds from plugging in and I notice that the box says it works with all versions of Windows from 98SE onwards as well as Mac and Linux machines.
Should you be worried about security then you can setup 128-bit AES Encryption. This is described on the supplied CD in PDF format. The printed getting started sheet should be enough if you do not try to use a surge strip.

This should work with both ADSL or Cable modems, I used a ZyXEL NBG334W Wireless Cable Router that comes with a Wireless USB adapter and expect a separate review of this piece of kit when I have used the Wireless side of it as currently I have only used the Ethernet side so far the Cable Router has performed fine once an initial password problem was solved.
Any ADSL/Cable router should work as you are just using one of the Homeplugs as a connection on the router via the supplied Ethernet cable and this is talking to the other Homeplug that is connected remotely via the electrical ring main, so as far as the router is concerned it is just another Ethernet connection.
However with the ring main adding connectivity in places you could not normally easily reach with Ethernet then this means that the range of your router is extended.
Doing my Internet searches found the ZyXEL Homeplug AV 200Mbps Twin Pack at a best price of £92.99 including free delivery from the first link below.
http://www.ebuyer.com/product/128974
http://www.connectplayentertain.co.uk/product_ajax.php?id=12