Sony Xperia Z3 from Vodafone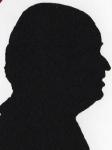 This Android phone is smart and looks that little bit different from the majority, maybe it's the copper colour of the back and sides and maybe it's the shape with edges that do not shave away, whatever it is its just that little bit different.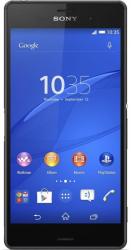 click image to enlarge
The Sony Xperia Z3 measures 14.5x7x.8cm and weights 155grams.
At the top towards the left edge is a 3.5mm socket for headphones, on the left side is a fingernail opening to reveal the micro USB socket for charging, further down two contacts for a dock. The right side has another fingernail opening for Nano SIM slot which also has a micro USB card slot, lower is a silvered on/off button then the volume rocker and finally a camera button. Talking of the camera its back top left with an LED flash just below it. There is of course a front 'Selfie' camera as well.
I find it unlikely that will be anyone's first phone but if it is there is a seven step guide which can be run at any time from the Settings menu, there is a paper version that hand holds from opening the box to switch on. Going through the settings menu found a few features I have not seen/mentioned previously like 'Glove Mode' which could be useful in winter, many a time I have nearly dropped my phone many times in cold weather when I removed it to access things, certainly something other manufactures should think about.
Unlike a lot of phones its internal speakers are on the front and they give a reasonable sound, after all when listening to a phone through speakers you are in front of the unit especially if watching a video. This is the reason why there is 1.5cm of black surround above and below the screen.
Sony have long been a name in other electrical areas apart from phones, one is audio and another is cameras and Sony keep the button for fast access to the camera, in my tests less than a second so those instant snaps can be just that.
One of the selling points of the Z3 is that it can sit in two metres of water for an hour, I did not test this myself.
I did however test the 20MP rear camera in good and poor light with and without flash and was happy with the images I got. For those that want it you can record short period of 4K video but this heat up the phone and a point will come when it shuts down to cool down. One of the Apps on the phone was TrackID that recognised a good proportion of the tunes I played to it.
The screen is bright and looking at the facts I see its 50% brighter than the previous model.
Battery life is claimed to be two days of real use, in my tests which involve turning the unit off when not in use which takes three seconds and on only 20seconds I got a week before I felt another day might push it too far. If you are running low when no charge is available delve into the Settings to find various ways to keep you running.
The Sony Xperia Z3 is available from Vodafone for Free on a 24 month contract at £25 per month which gives 1GB of data.
http://shop.vodafone.co.uk/shop/pricePlans/plansHome.jsp?planContractType=monthly&bundleSkuItemId=sku11884100