A Moto G Make-Over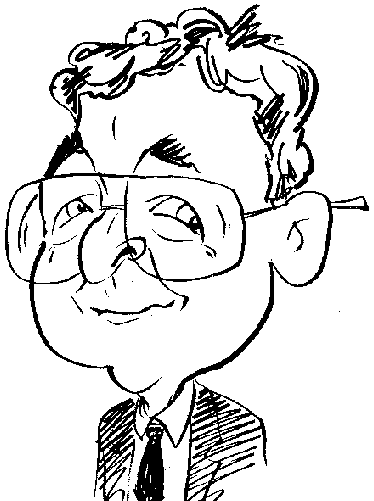 Review controls
Did you know that 84% of smartphone users feel they cannot go a single day without using their device; 60% of users admit they sleep with their phone; while 17% claim to have showered with their handset?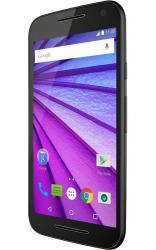 click image to enlarge
2013 marked what some regard as a sea-change with regards to the choice options open to users looking to purchase a new smartphone. Previously the accepted options were either expensive or old technology. However in 2013 Motorola released its ground breaking Moto G handset which offered reasonable up-to-date technology at a price point within the reach of many. Since then this particular smartphone has been enhanced in various ways and has now reached the third generation of the Moto G.
Lining up the three generations of the Moto G immediately shows an increase in size and weight although the latter is perhaps by not as much as you might expect. Available in an initial choice of black or white (you now have the option to personalise the overall look of the device through the use of Moto Shells or the Moto Maker service), the Moto G (3rd gen) has dimensions of 142.1 x 72.4mm (H x W) with a curved back that gives a depth varying between 6.1 and 11.6mm. Motorola has positioned the power button and volume rocker on the right side of the unit with a charging micro USB port on the base and a 3.5mm jack socket, for headset attachment, on the top.
Dominating the front of the handset is a 5-inch touch screen. This screen delivers 720p HD content with a resolution of 1280 x 720 pixels (294ppi). Protection to the screen is provided by its Corning® Gorilla® Glass 3. Apart from the addition of IPX7 waterproofing production, this screen is the same as that provided with the previous version of the product.
While the appearance of two speaker outlets located at the top and bottom of the screen might give the impression that the Moto G will deliver stereo audio, this is not the case. Each speaker has been assigned to a particular task. The lower speaker will deliver media audio. Incoming phone calls will be directed to the upper speaker unit.
Both the front mounted camera and the main rear camera have been enhanced with this model. For selfies and video calling, the front camera is a 5MP model with a wide 72 degrees field of view. To help with image capture there is Motorola's "Best Shot" feature allowing for the best image from a burst collection to be selected. The rear camera is a 13MP model and comes with a dual CCT flash unit. This camera has an f2.0 lens and Hybrid Multilayer IR cut filter for capturing images in different lighting conditions. By twisting your wrist twice you can turn on the camera feature and a further double twist switches between the rear and front-mounted camera.
Internally the Moto G (3rd gen) has been improved in various ways. Motorola has based this model around a Qualcomm Snapdragon 410 processor with 1.4 GHz quad-core CPU, Adreno 306 @400 MHz GPU. Storage and RAM options have been increased and now include 16GB of storage with 2GB of RAM along with 8GB of storage and 1GB of RAM or 16GB of storage and 1GB of RAM.
Motorola has upgraded the Moto G internal battery to a 2470mAh unit that has a claimed up to 24 hours of mixed usage. As is becoming the de facto standard, this battery is fixed although you are able to gain access to its compartment on the rear of the handset. To do this you need to run a thumbnail around the back cover. The revealed compartment is also home to the micro SIM card and an option micro SD card allowing you to increase storage to 32GB.
As usual with Motorola handsets, you get a pure Android experience using the latest version of the operating system. Android Lollipop 5.1 is supplied without any custom skins to dilute the overall experience and take up valuable resources. You still get some Motorola apps to supplement the standard collection from Google.
Motorola Migrate allows you to transfer your personal contents from an old phone to the new Moto G (3rd gen). With Moto Assist you can set up environments with preferences that are implemented when you are in different locations such as Home or Work. Moto Actions lets you carry out tasks such as opening the camera app or turning on a flash light feature. There is also support for Google Voice Search.
Motorola Moto G (3rd gen)

| | |
| --- | --- |
| Android OS | Lollipop 5.1 |
| Dimensions | 142.1 x 72.4 x 6.1 – 11.6mm (H x W x D) |
| Weight | 155g |
| Display | 5-inch, 720p HD, Corning Gorilla Glass 3 |
| Processor | Qualcomm Snapdragon 410, 1.4 GHz quad-core CPU, Adreno 306 @400 MHz GPU |
| Storage and RAM | 8GB + 1GB, 16GB + 1 GB, 16GB + 2GB |
| SD Card Slot | Micro card up to 32GB |
| Rear Camera | 13MP |
| Rear Flash | Dual CCT |
| Front Camera | 5MP |
| Battery | 2470mAh |
| Water Resistance | IPX7 |
The Moto G (3rd gen) is a well designed smartphone that is well worth considering. The 8GB version is priced at £179 with the 16GB model costing £209. Shortly after announcing the release of the Moto G (3rd gen), Motorola also announced a short term sale of the Moto G (2nd gen) at the bargain price of £99. Unfortunately that sale was due to end on the 31st August.