A Budget Smartphone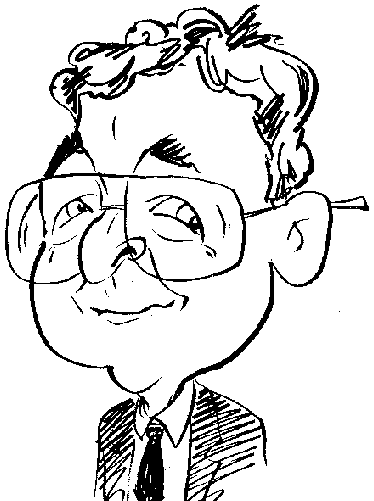 Review controls
Unlike the major players of Apple, Samsung, LG and HTC who prefer the top end of the market, ZTE positions its smartphone products in the budget arena.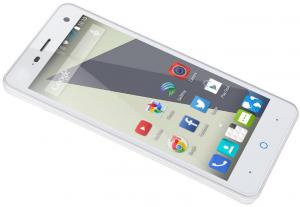 click image to enlarge
According to ZTE, one of the world's largest manufacturers of telecommunications equipment and mobile phones, most young people (into which category I left behind long ago) like smartphones with large screens. However, in ZTE's opinion, devices with 5.5-inch and larger screens present a problem as to where they are stored as they do not easily fit into a jeans or jacket pocket. ZTE believes the solution is to go with a 5-inch screen model, such as its own Blade L3 product, which gives youth the screen size it wants and a comfortable pocket fit. I would tend to disagree with this point of view as I have managed to fit 5.5-inch models into any pocket that was capable of holding a 5-inch smartphone. But lets return to the ZTE Blade L3 smartphone which has been designed with "Youth in Mind".
The ZTE Blade L3 is a smartphone that is available in a choice of colours that include silver, champagne gold, red, black and the Apple white of my review sample. Included in the box with the smartphone is a standard-to-micro USB lead with a 3-pin plug with USB port for charging purposes, battery pack, in-ear headset and a Quick Start Guide.
This smartphone has dimensions of 142.5 x 72.5 x 8.6mm (H x W x D) and weighs 157g when the battery pack is installed. Dominating the front of the handset is a FWVGA 5-inch touch screen with 4mm side bezels plus bezels of 15 and 18mm at the top and bottom of the screen. Volume adjust and power buttons are located on the right side of the handset with the USB charging port on the base and a headphone 3.5mm jack socket on the top. A centrally positioned Home key is sandwiched between Back and Menu keys. These are located below the screen while a 2MP camera is to be found above the screen. The unit's main 5MP camera with flash is located at the rear of the handset.
A small cutaway section in the lower left rear corner of the handset provides the starting point for when you want to remove the back cover to gain access to the battery compartment. You can add a standard size SIM card, micro SD card of up to 32GB capacity and the supplied 2000mAh Li-ion battery pack. For ease of installation, you need to insert the SIM card and optional memory card before adding the battery.
Beating at the heart of this Blade L3 smartphone is a 1.3GHz MT6582M quad-core CPU with 1GB of RAM. As standard there is 8GB of ROM for built-in storage. By the time the installed Android 5.0, Lollipop, has had its fill, I found that I was left with 2.75GB for my own use which really means the insertion of a micro SD card is more of a necessity rather than optional.
A three second press on the power key starts the smartphone's boot up process as Android 5.0 is loaded. A further 36 seconds will pass by as you wait to arrive at the handset's lock screen. An upwards swipe will take you to the Home screen which initially consists of a single pane displaying icons for Camera, Play Store, Google and Virgin (the SIM card was from Virgin). Additional panes are added to the Home screen as new apps are downloaded.
Running across the bottom of the Home screen are icons for Phones, Contacts, Messaging and Browser arranged either side of your apps library option. When selecting this latter option, it displays its content against a plain white background that I found rather off-putting. I could find no apparent way to change this background as it was not regarded as wallpaper which it was possible to change. This white background approach is used throughout the handset's Settings feature.
Generally ZTE has not gone overboard with extras. You have the usual collection of Android apps to which you can add your particular favourites. Download apps was generally trouble free although I felt the installation tended to be a little on the slow side. Web browsing, on the other hand, was handled without any noticeable delay including the loading of the Gadgetspeak.com website.
One aspect of this smartphone that I found disappointing was that of its camera. Even in reasonable lighting conditions, scenes would appear dark. This situation was improved slightly when I increased the screen brightness but then I would need to readjust this setting once leaving the camera app. Lighting conditions aside, the camera app does have various shooting modes such as panorama, beauty, landscape, theatre, fireworks and sports.
Although the Blade L3 felt comfortable in the hand, it did have a tendency to slip and slide if not gripped firmly or when it was placed on a sloping surface. The unit's screen was reasonably responsive to touch and gestures but did suffer a little from finger smears although not as much as some handsets I have used.
With a battery life that should exceeds 12 hours for general use and support for GSM 850/900/1800/1900MHz and UMTS 900/1900/2100 or 850/1900/2100 networks, the Blade L3 is a budget priced smartphone that can serve a useful purpose for those on a limited budget. ZTE has priced this model at £79.99.