A New Smartphone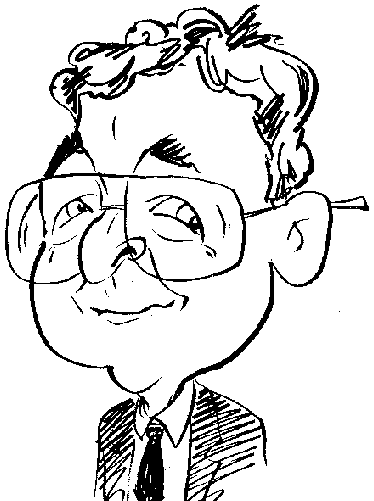 Review controls
Typed the characters "P8" into your favourite search engine and you are likely to get hits that refer to aircrafts, pistols and even electrical engineering software. You should also get links to a new smartphone from Huawei. This is the company's latest addition to its P series of handsets, namely the P8 which was presented to the world at large at London's Old Billingsgate event centre.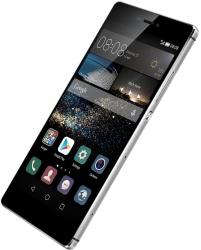 click image to enlarge
The Huawei P8 will be available in either standard or premium versions in colour schemes based on silver, gold, black and grey. My review model, on which this report is based, is the standard Champagne Gold offering which was supplied without any printed documentation. Fortunately this lack of documentation was not too great a handicap in my testing of the product.
The P8 handset has dimensions of 144.9 x 72.1 x 6.4mm (H x W x D) with a weight of 144g. Despite having small hands, I found this handset felt comfortable when being held and was not inclined to slip or slide. Finding a pocket in which is store the device was a little more problematic as all my jackets seem to have been designed with the smaller type phone pocket.
Driving this smartphone is a Hisilicon Kirin 930 8-core, 64-bit CPU running at 2.0GHz while making use of 3GB of RAM. Providing the power is a fixed internal battery rated at 2680mAh that is charged via a micro USB connection. As standard, internal storage is 16GB of which 10.40GB is initially available to the user. This storage capacity can easily be supplemented by the insertion of a micro SD card into a side-access slot which sits alongside a second slot for a nano SIM card.
Mounted between an 11mm bezel at the top and a 13mm bezel at the bottom, Huawei has fitted a 5.2-inch FHD screen. With a resolution of 1920 x 1080, this 1080p screen delivers 16M colours rated at 424ppi. While delivering some excellent images, this screen regularly requires a visit from my microfiber cloth to remove the finger smears that quickly defaces its surface. (Note to Huawei "Put a cleaning cloth in the box so your screen can be viewed to its best advantage"). There were some occasions, when I swear, smears appeared when I did little more than pick up the P8.
Encasing the body of the handset is a silver band that houses various options. Arranged down the right side of the handset, starting from the top, is the volume rocker, power on/off key, plus concealed compartments for an optional micro SD card and a nano SIM card. These compartments feature pin-hole access with an appropriate tool to open the compartments included in the box. A 3.5mm jack socket for headphones and a pin-hole reset option are located on the top with the bottom being home to a pair of speaker outlets and a micro USB port for charging the unit's built-in battery.
Combining a front-mounted 8MP camera with the main rear 13MB model, Huawei is certainly pushing this aspect of the P8 with a range of impressive features. Rather than the standard RGB three-colour sensor, the P8 features the world's first four-colour RGBW sensor which is claimed to enhance brightness by 32% in high contrast lighting conditions while reducing it by 78% in low light situations. The camera makes use of a DSLR-level independent image processor to help reduce noise when shooting and the intelligent detection of high-contrast lighting environments. When capturing still images you can switch between the front and rear camera plus select from features that include light painting (it needs to be seen to be believed), beauty, time-lapse, panorama and super night. In some cases it is advisable to use a tripod to get the best results.
Firing up the P8 takes approximately 32 seconds before you arrive at the lock screen of this Android 5.0 (Lollipop) device. A swipe takes you to the Home screen with its four panes ready to be populated and personalised. A fixed panel of icons for Phone, Contacts, Messages and Internet are locked on all four panes. You can then add apps, pictures and features such as media resources and localised weather reports to suit your own needs and preferences.
Huawei has not over-burdened the P8 with apps, leaving the user to add what they need without carrying out too much clearance work to get rid of what they do not want. In its initial state the P8 comes with around 20 apps pre-installed. These apps include music and video players (excellent support in both cases), camera, email, WPS Office, Voice Search and Director Mode with this last app enabling you to set up a group of four users who can link together over Wi-Fi.
The P8 has a number of built-in sensors. These include those for proximity, ambient light, compass, accelerometer and gyroscope. You also have access to Bluetooth 4.1 +LE plus support for numerous networks and GPS. You also get support for OTG (USB On The Go) attachment of USB flash sticks.
At launch, the standard P8 was priced at 499 Euros with the premium edition costing 599 Euros.