A Very Basic Mobile Phone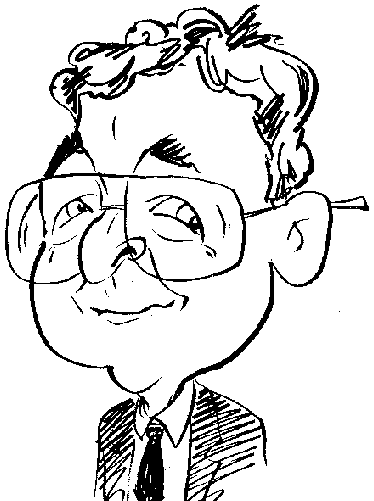 When is a mobile phone just a mobile phone, plaun and simple? The answer is when it is a Doro.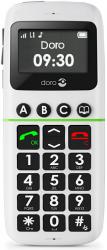 click image to enlarge
Mobile phones have quickly developed into a sort of Frankenstein monster with their multi-functional make up. Where ever you look, mobile phones are appearing with PIM software, email receiving and Internet browsing options plus photographic capabilities, music downloading and playing features, video watching and game playing activities. Just by checking on your own mobile phone you can see how true this observation is.
With al these additional features, it can sometimes be easy to forget that the prime function of such a device is to make and receive calls when out and about. One company that seems determined not to forget the original concept for its mobile handsets is Doro. One reason for Doro's adherence to the basic telephonic functionality is that the company does tend to target its devices at a market sector often ignored by the likes of Nokia, Motorola, LG and Sony Ericsson – the senior citizen. This rather large section of the population often just requires a mobile phone that is easy to use without being encumbered by the bells and whistles that others see as being compulsory. Falling into this category is the Doro PhoneEasy 338gsm model.
The PhoneEasy 338gsm is hardly going to win any awards for beauty, style or size. Weighing in at 108g and measuring 125 x 52 x 15mm (H x W x D), the unit has a white fascia with black, rubberised backing. A 35 x 22mm LCD screen sits on top of three direct memory speed dial functions and a phone book button. Call, end, up/down keys are arranged along the top of a standard 3 x 4 telephonic key pad. All the various keys are of the large rubber type that should be ideal for those with limited dexterity and sight.
Connection sockets for mains power and headphones are located on the right side of the handset. Volume adjustment and menu keys can be found on the left side of the unit. The on/off switch is situated on the top of the handset while charging contacts for use with the supplied charging stand are positioned on the handset's base.
The three memory keys, labelled A, B and C, are supplemented by an Emergency Call key located on the back of the handset just above the battery compartment. This key can be set to work with a long or a set number of rapid key presses to activate a list of five emergency numbers and a user-defined SMS message that is automatically forwarded to appropriate services. Depending upon your network, you may also be able to place an emergency call by dialling 112.
When setting up this handset you have a choice of seven different volume levels for the handset, speaker and headset (supplied) options. This mobile phone is T3/M3 hearing aid compatible. Up to 50 entries can be stored in the phone book while a caller log keeps a record of the last 20 missed, received and outgoing calls. There is a choice of ten polyphonic ring tones.
The Doro PhoneEasy 338gsm handset is powered by an 850mAh Li-ion battery that is rated at providing 280 hours on standby and up to 3 hours of continuous talk time. Included in the package is a mains power lead plus a charging stand for recharging the handset when not in use.
As mentioned earlier, this phone has been designed for an elderly member of the family who would use the handset mainly indoors and on occasional outings. Expect to pay in the region of £100 for an easy to use mobile phone with emergency call features.
http://www.doro.com//global/businessunit/dorocare/Product?c=11900&p=338GSM