Meet the Ubooly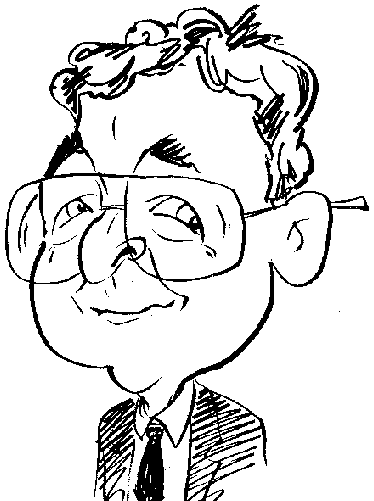 This next product has been designed as a container to turn a smartphone into a more appealing educational tool.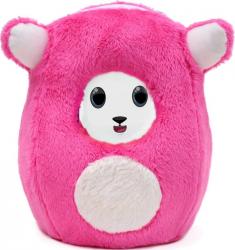 click image to enlarge
In the past I have reviewed a number of soft toys designed to pets. This list includes a Dragon's Den bear (it had a tape recorder built into its stomach), cats, dog, penguin and a parrot. Now I can add the Ubooly which, unlike the other pets mentioned, is of a breed previously unknown to the public at large. So perhaps a few words of explanation would be beneficial.
Created in the secret laboratories, based in Boulder, Colorado, the Ubooly owes its existence to a Kickstarter project. Developed as a customisable educational aid for children aged from 4 to 10 years, the Ubooly is described as a magical stuffed animal that can listen and respond to the needs of its youthful partner through its close collaboration with various mobile devices from the Apple and Android families. Following an extensive period of training that included the understanding of English, German, French, Spanish and Japanese, the Ubooly was released into the wild.
Shaped a little like a pear drop with button ears, the Ubooly rises from a circular 11cm base to a height of 17cm. A round hole in the front of the Ubooly's body shows the creature's face. Running across the top of this pink and white cuddly toy is a zip fastener. By opening this zip fastener you can remove a thick strip of card on which the face is displayed on one side and instructions set out, in four steps, for adding Ubooly's interactive capability to the unit.
So just what is this interactive capability? This feature comes from the Apple or Android mobile device mentioned earlier. You need to download the appropriate free Ubooly app from the Apple or Play Store. This app has a special parental feature which can be used to set up the child's name and birth date. An account can be set up with an email address and password. Volume levels can be set for the speaker and headphones can be adjusted and features such as music and a tutorial can be enabled. While this app can be used on its own, its main purpose is to be used as part of the Ubooly soft toy.
You need to slide the smartphone device into the space left vacant by the removal of the faceplate. The task can be quite a struggle as I quickly discovered. When trying to manipulate the smartphone into the space, I would advise using a smartphone that had a width of no more than 62mm. While on the subject of a smartphone, I wonder whether any parents would be likely to want their smartphone encased within a soft toys which means the child would need their own smartphone for their Ubooly experience.
The voice used by Ubooly has a definite American accent and should appeal to young ears although parents might have a different opinion. Ubooly is controlled using standard smartphone actions of tapping the screen and scrolling left and right. It can also appear to recognise certain vocal responses. Sitting in the top left corner of the screen is a book icon which opens up to reveal a collection of 31 different ranges of topics. These topics include Fix It, Stories, Relaxation, Road Trip, Spelling, Vocabulary, Human Body, Alphabet, Oceans and Teeth Brushing.
Each of these topics contains a list of activities. In some cases the activity will require various items which will need to be collected with or without the help of a parent. When this is necessary, an email is meant to be sent to the parent's email address with instructions. However this did not happen when I tested this feature during the review process despite waiting several days and even longer.
Most, if not all of the tasks and activities I checked out seemed to be far more suitable for children in the younger range of the age group. I can not think of one task or activity that I would consider suitable for a child above six years. I should point out that I spent 28 years as a Primary School teacher.
You do get a mixture of content with stories, silly jokes, music and various activities but the overall style was aimed purely at an American audience and set at a level that would fail to stretch the child whatever their age. I can not see too many UK 9 and 10 year old boys playing with a soft toy such as the Ubooly. The Ubooly can be ordered from the American website at a price of $29.95 but postage will increase this price to $44.95. However the company's UK PR company informs me that the product is available for £24.95 in this country.