Vodafone Smart III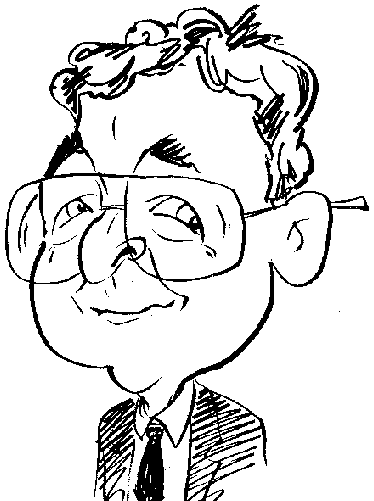 Always willing to help when I am on the look-out for a product to review, Vodafone's PR agency sent me a couple of handsets on which one is the subject of this next review.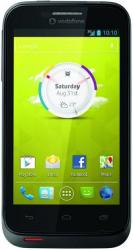 click image to enlarge
My first car, purchased a little over 20 years ago, cost £600 second hand. Nowadays this is the price being asked by some companies for one of their smartphone devices that could quickly build up additional costs at a rate that can make your eyes water. Fortunately there are some handsets that are more economically priced. In fact some of these budgets offerings, including the subject of this review, can be purchased as a PAYG (Pay As You Go) device for less than half the profit I made on that first car when I sold it four years later. The Vodafone Smart III smartphone can be picked up for £85.
While this device might not have the sleek appearance, or sexy appeal for the fashion conscious, of one of the high priced models currently available, it does not shout or scream "Handle with care, I'm cheap!". My review unit, kindly supplied by Vodafone's PR agency, has a white trim with an almost translucent mirrored back plate. A couple of inserts are provided for decorating this feature. The handset has dimensions of 123 x 64 x 11mm (H x W x D) and weighs 136g.
A 4.0-inch display, delivering a resolution of 480 x 800 pixels, dominates the front of the unit. This feature continues the trend of being attracted to finger smears by the handful. Arranged below this screen are touch sensitive Back, Home and Multitask keys. A micro USB port for recharging and computer connection purposes is located at the bottom of the handset with a headset socket and on/off button at the top. A volume rocker sits on the left side of the handset.
The rear-mounted 5MP camera with accompanying flash offers still, video and panoramic capture options. A pair of on-screen arrows, which you need to overlay, help with the automatic captures for the panoramic function. The flash feature can also act as a torch with three intensity settings when used with an LED Torch app. I was reasonably impressed with the quality I obtained with this 5MB camera.
With this smartphone, Vodafone has gone with a 1GHz processor with 512MB of RAM which can have an effect on speed issues with some aspects of this handset. For instance you will need to keep the on/off button depressed for five seconds when powering up this device. A further 40 second will be required before you eventually arrive at the Home screen.
While this handset has 4GB of internal storage, only just over 2GB of this will be available for your own use. Fortunately there is support for a micro SD card which can be inserted into a slot concealed within the battery compartment – hardly convenient if you are the type who likes to switch between cards with different content for your entertainment needs. Of course you could always use one of the wireless storage devices currently available for streaming your videos and music to the Smart III handset. I am currently listening to music, admittedly slightly tinny for my taste, streamed in this fashion while writing this review. Just remember to place the handset face down otherwise the rear-mounted speaker will be muffled.
The Vodafone Smart III device comes with a vanilla version of Android 4.1. When first booting up the unit, you will be faced by a kikin tutorial. This is a facility that allows you to select on-screen text and view related content. A long press on a word or words will activate the feature. You can use kikin in the Android browser, emails and other areas. Often this method was preferable to using the on-screen keyboard which I found rather cramped adding to my susceptibility to making typos.
For many tasks the Vodafone Smart III can perform adequately. This includes web browsing, music playing, movie watching with an appropriate app and playing games such as Cut the Rope and Angry Birds. Frustration could occur if you choose to play more demanding titles. I did notice a slight break up with incoming audio when making calls – there appeared to be no problem with the outgoing signal.
Overall the Vodafone Smart III will give you value for money. Obviously it will suffer in comparison to more expensive models but it should not let you down. As well as being available as PAYG, this product is available free on a £13 a month contract with a 24 month duration giving 100 free minutes, unlimited text and 100MB Internet from Vodafone.
http://shop.vodafone.co.uk/shop/mobile-phone/vodafone-smart-3-black-paym