A Vodafone Smartphone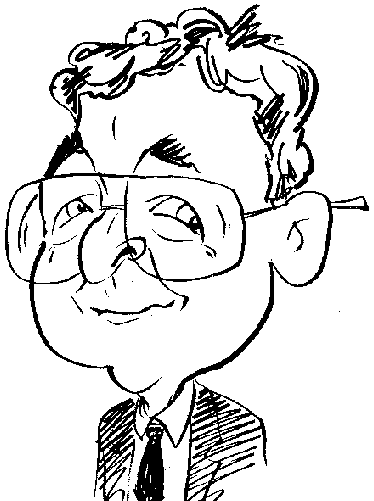 Review controls
It was not so long ago that smartphones were classified as high-end devices with prices to match; now we are seeing budget offerings entering the market.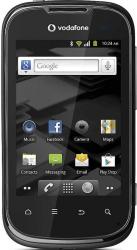 click image to enlarge
Generally when a handset arrives from Vodafone to be reviewed, it is a model from one of the major manufacturers of telephonic devices such as RIM, Samsung or HTC. However, in the case of the Smart II, this handset proudly bore the Vodafone name and logo on the front of the unit. Closer inspection of the product box revealed a reference to the Alcatel V860 but Vodafone Smart II has a better sound to it so we will stick with that title for the purpose of this review.
As you would expect from the "II" part of this handset's title, the Smart II is the follow up to the original Vodafone Smart. Predominately gun grey in colour, the Smart II is a small handset. It has dimensions of 109 x 58 x 12.35mm and weighs 120g. The Smart II generally feels comfortable in the hand with a reassuring solid quality although I am not too sure about the raised ridge on the back of the product.
Dominating the front of the handset is a 3.2-inch touch-screen with a resolution of 480 x 320 pixels. Running across the bottom of the screen are four touch-sensitive keys for Home, Menu, Back and Search functions. Located in a strip on the rear of the handset are a loudspeaker, flash unit and a 3MP camera. Positioned along the right edge of the unit are a volume rocker and a dedicated camera button. The top of the handset houses a 3.5mm jack socket and the unit's power button. A microUSB port, for recharging and connecting to a computer, is to be found on the base of the Smart II. Included in the box is a USB lead with a 3-pin adapter plug and an ear-bud style of headset.
In order to insert the handset's 1200mAh battery pack you will need to remove the back cover of the device. This is a two stage operation as you first have to remove a tight fitting, fingernail breaking frame before sliding off the back cover. I found it far easier to replace the frame than remove it. The battery compartment is also home to your SIM card and a supplied 2GB microSD card. You can replace this memory card up to a maximum of 32GB if you feel you require plenty of storage space.
The Vodafone Smart II is powered by a Broadcom 832 MHz processor with 150MB of internal memory. The Google Android Gingerbread 2.3 operating system is the supplied operating system for this handset. It quickly becomes obvious that the Smart II is not the quickest handset around when it comes to being switched on. The power button needs to be held depressed for at least four seconds before you begin to feel the welcoming vibration. You are then made to wait for a further 42 seconds before you are able to activate the unlock feature and gain access to the handset's functionality. A further example of this handset's lack of speed is the 49 seconds required to load Angry Birds in Space.
You get a total of five Home screens which you can customise for your own needs. However I found that each Home screen could only be viewed in portrait mode while other screens were happy to automatically switch depending upon the orientation in which the handset was held.
By default the main Home screen on the review sample provided links for contacts, Facebook, messaging and Play plus phone, applications and browser shortcuts. A centrally positioned search bar split the screen in half with the top portion containing a group of messaging features and Vodafone's Weather and Time widget. This particular widget allows you to select a location and have hourly and 15-day forecasts plus relevant weather maps.
As mentioned this handset has a rear-mounted 3MP camera. Captured content is of a reasonable quality. However as there is no front-mounted camera, video calling will not be possible.
Despite my earlier mentions of rather tardy response times for some actions, I was pleasantly surprised by the download speed of websites which included Gadgetspeak.com at less than five seconds. Scrolling and two-finger resizing is fairly smooth and trouble-free. I just wish I could say the same for the on-screen keyboard which could possible lay claim to being responsible for some of my grey hairs. Even switching to landscape mode did little to improve matters. I had slightly more success when using the handset's voice command feature except when it came to telephone numbers.
When setting up emails you have a choice of Gmail and POP3. Music and video playing, game downloading and FM radio are all supported as is Wi-Fi and Bluetooth connectivity. Battery life is average at best with little more than a day on light usage.
Vodafone has priced this handset at £70 on a pay-as-you-go basis.
http://shop.vodafone.co.uk/shop/mobile-phone/vodafone-smart-2-grey-payg