A HTC Smartphone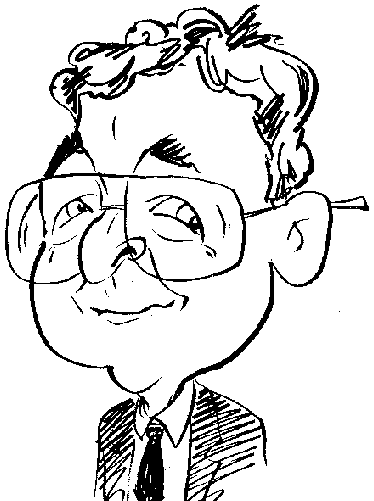 Review controls
NASA technology and a branded set of ear-buds are just two of the features found on a new HTC smartphone.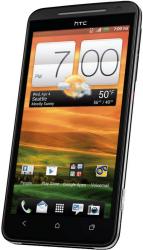 click image to enlarge
As part of its One series of smartphones, HTC has released its One S model. My review unit, kindly supplied by Vodafone, has an appealing if understated aluminium body with dimensions of 130.9 x 65 x 7.8mm (H x W x D). Weighing just 119.5g (battery included), this smartphone fits comfortably in the hand and slips into a pocket or bag without causing an unsightly bulge or over-burdening you. The unit's aluminium chassis has undergone a micro-arc oxidisation treatment which I am led to believe NASA uses on its satellites and should ensure that no additional protection will be required when the handset is stowed about your person.
As we have become use to with smartphones of various pedigrees, the front of the HTC One S is dominated by a 4.3-inch touch screen display protected by Gorilla Glass. This screen delivers a resolution of 540 x 960 pixels with bright and vivid colours that really appealed to me. Positioned across the bottom of the screen are three touch-sensitive buttons for Back, Home and Recent Apps. These buttons will change their function depending upon the current activity.
Scarcely protruding from the right edge of this handset is a volume adjustment rocker while a microUSB port is mounted on the opposite edge. A 3.5mm jack socket for the supplied Dr. Dre Beats ear-bud style of headset (Beats technology is built into the handset) and the power button are located on the top of the handset along with the front mounted VGA camera for face-to-face communication.
Switching to the rear of the handset, your eyes are immediately drawn to the unit's main 8MP camera attracted by a blue collar around its 28mm lens. An LED flash sits alongside the lens. Normally I would expect to locate the battery compartment at the rear of the handset but not in this case. The battery pack, incidentally a 1650mAh unit, is sealed in and so no quick replacement is possible. The only access at the rear is a small compartment at the top for inserting a microSIM card and nothing else which means you are unable to increase the One S's default 16GB of memory with an SD card. You are, however, given 25GB of DropBox storage free for 24 months. This offer might be enough to satisfy some but not others when considering storage capacity.
Powering the HTC One S is a dual-core 1.5GHz processor with 1GB of RAM. The One S comes with Android 4.0 Ice Cream Sandwich overlaid with HTC's own Sense 4.0 user interface. This combination is a joy to use. Firing up the One S from cold required 15 seconds before you arrive at the initial lock screen. Once you have pulled the ring, a bit like opening a drink can, you will be presented with the first of six home screen panels that are available for you to populate with appropriate icons and widgets. Arranged across the bottom of these screens will be icons for phone, email, all items, message and camera.
As you would expect, normal phone activities and social networking are both well covered by this device. When initially setting up this smartphone, a wizard will lead you through the process of setting up or linking to existing accounts with Google, Facebook, YouTube and Twitter. You can check out contacts categorised as People or Groups, set up and use email accounts with mail providers such as Microsoft Exchange ActiveSync, Google Mail, Sky or POP3/IMAP plus create, search and read any messages.
The camera can work in still or video capture mode with options to add distortion, vignette, depth of field, dots, mono and country amongst others. Image quality, especially in reasonable lighting conditions, was of a high standard.
There is support for various language keyboards including French, Dutch and Italian to sit alongside English. Features such as sound and vibration feedback can be turned on plus a Swype-like feature as you swipe your finger across keys rather than adopt the more usual pick and peck action. I found this keyboard to be no better or no worse than other models that I have used with mobile devices.
With regards to entertainment, you can play various games, read ebooks with three classic novels already preloaded plus view videos and listen to your favourite music tracks. You can purchase items from locations such as Play Store, HTC Club, Music Shop and HTC Watch for those items that are not supplied as standard that you can not exist without. Among the apps you do get are Google Maps, Google Navigation, Mirror (for checking your appearance before an important meeting) and one of those annoying addictive games entitled Teeter as you guide a steel ball around obstacles to reach its home base.
The HTC One S gives you a range of communication options. I have already mentioned the microUSB port for power and computer connectivity. To this you can add 802.11n Wi-Fi, HSDPA (High Speed Downlink Packet Access), Bluetooth 4.0, GPS and support for DLNA (Digital Living Network Alliance) plus Internet wireless access.
Battery life will depend upon usage. I was able to get a full day's use on a single charge but then I am not a heavy user (Cut the Rope and Angry Birds apart). Heavy users might need to plan for an occasional charge at some point during particular busy days.
As mentioned earlier, my review unit was supplied by Vodafone. The company offers this excellent smartphone free of charge on a £31 monthly contact.
http://www.htc.com/uk/smartphones/htc-one-s/