Samsung Galaxy S III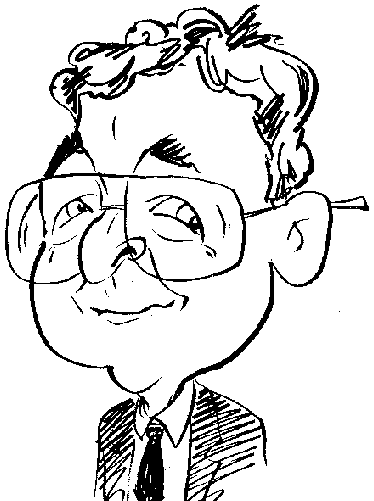 Review controls
You could almost imagine a tiny voice whispering "Take me and hold me" as you open the box containing the Samsung Galaxy S III. Perhaps that's a slight exaggeration but the Galaxy does have a certain appeal that makes you want to explore its functionality when you first lay eyes on it.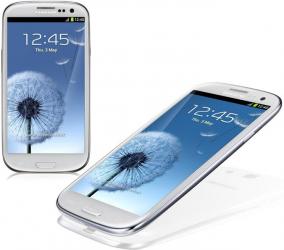 click image to enlarge
Available in a choice of Pebble Blue or Marble White (the review unit), the Galaxy S III has dimensions of 70.6 x 136.6 x 8.6mm (W x H x D) and weighs 133g. As you would expect with a Samsung product, some thought has gone into this smartphones visual style appeal. The unit's curved corners, silver metallic trim running around the body of the device and the reflective white surrounds combine to make the S III's 4.8-inch touch-screen really stands out. It is just a pity that the effect is spoilt somewhat as finger smears immediately make an appearance and encourage you to keep rubbing the handset against your clothing.
As this screen dominates the front of the handset and provides most of the options for user interaction, its quality and functionality is a major consideration. You should not be disappointed with what this 720 x 1280 pixel Super AMOLED screen delivers to the user. In most cases you should have no trouble reading the text without needing to zoom in although one or two browser sessions did benefit from some text enlargement. Viewing angles are good and you have a choice of Dynamic, Standard, Natural or Movie screen mode. I found that the default Standard option was best suited to my eyes.
Positioned just below the bottom of the screen is an elongated Home key sandwiched between touch sensitive capacitive Options and Back keys. Arranged along the top of the screen are a service light, earpiece, front-mounted 1.9MP camera lens and a proximity/light sensor. A power/reset//lock key is located on the right side of the handset with a volume rocker control on the left. Connections for 3.5mm jack socket and microUSB can be found on the top and bottom of the unit respectively. Located at the rear of the handset is an 8MP camera and flash.
Samsung has gone with its own 1.4GHz quad-core Exynos 4212 Quad processor to drive the S III. This processor is backed up by 1GB of memory. Built-in storage is 16GB and there is an option to increase this storage through the insertion of a microSD memory card. This card slot is located in the battery compartment. While on the subject of storage, Samsung has arranged a deal whereby you get 50GB of Dropbox Cloud storage that is free for the first 24 months.
The Galaxy S III runs the Android 4.0 (Ice Cream Sandwich) operating system overlaid with Samsung's own TouchWIZ user interface. Powering on from cold takes approximately 20 seconds before you arrive at the opening lock screen. Up to seven home screens can be set up with the usual assortment of applications plus some Samsung offerings such as turning on various motion controls and S-applications. These latter tools include S-Memo, S-Suggest, S-Planner and S-Voice. While I had no trouble with S-Planner, S-Suggest (a bit like an advertising board for various titles) and S-Memo (text and drawing tools), I struggled to get to grips with S-Voice which often failed to understand its limited supported voice commands including its wake-up call of "Hi Galaxy". It took several attempts to get this feature to launch its Calculator app using a voice command.
Other Samsung developed options include Smart Stay that makes use of the front camera to detect when you are looking at the smartphone and then override the pre-set screen timeout when necessary and Direct Call allowing you to quickly switch between creating a text message and making a voice call. Other applications can be sourced from Google Play Store and Samsung Apps.
The Samsung Galaxy S III offers a range of connectivity options. There is support for wireless WAN GSM 850/900/1800/1900, GPRS, EDGE, 3G and HSPDA plus wireless LAN 802.11a/b/g/n. You get Bluetooth 4.0+A26P, EDR and NFC with S-Beam to transfer data between Galaxy S III handsets that are placed back-to-back.
With its range of features, the Samsung Galaxy S III does tend to put a strain on its 2100 mAh battery pack. Heavy users will struggle to get a full day's use from a single charge without a quick top up at some point. Light users should have no trouble working on a daily charging routine.
With its looks and functionality, the Galaxy S III is well worth considering especially for those who do not want to join the Apple family. My review was supplied by Vodafone who have this product on offer at £89 on a £31 month contract or free with a £41 monthly contract that includes 900 minutes, unlimited texts, 2GB of mobile data and 2GB of BT OpenZone access.
http://www.vodafone.co.uk/brands/samsung/galaxy-s3/index.htm?icmp=int-vod-hpg-hb-bt1