A DECT and Android Phone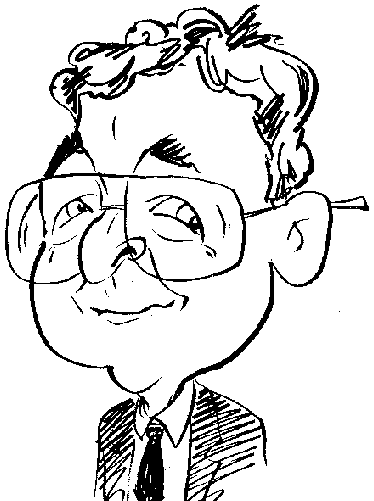 Review controls
As part of its Home initiative, Archos has developed a DECT handset that uses Android software.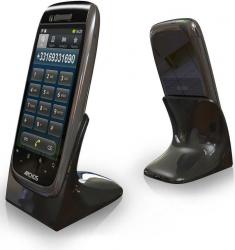 click image to enlarge
In an attempt to add some French flair to a handset, Archos (better known for its Portable Media Players (PMP)), has launched its 35 Smart Home Phone. This is a DECT device that is powered by the Android operating system. As with the Binatone Android device I reported on recently, this Archos model uses 2.2 (FROYO) rather than a more up-to-date version of the Google software.
As its title indicates, this is a home phone rather than your constant companion when out and about. You need to provide power (actually two power sources but more on this a little later) and access to your landline phone connection. To this end the Archos product is made up of the handset, a charging station and a base station plus various leads and adapters along with a small multi-lingual User Guide.
The handset has the general appearance of a typical smart phone with its rounded corners and dimensions of 126 x 61 x 11mm (H x W x D). Dominating the front of the unit is a 3.5-inch resistive touch screen that delivers a resolution of 272 x 480 pixels. This screen automatically switches between landscape and portrait mode depending upon how the handset is being held. Mounted on top of the screen is a VGA camera while a double row of touch controls run across the bottom. A microSD card slot is on the right side and a power button can be found on the left. Headphone and microUSB connections are located on the bottom of the handset.
Before using the handset you will need to charge it by mounting the handset on the supplied station which links to a power source via a supplied USB lead and appropriate adapter. You also need to set up the base station which requires its own power source and to be connected to your landline via the provided leads.
Once the handset is fully charged and turned on then a wizard will lead you through the process of setting up the unit to your specifications. This process will include time and date settings plus linking the device to a network and/or Wi-Fi connection. Initially I tried setting up the Wi-Fi link to my router some 12 metres, including various intervening walls, away.
This set up had not caused a problem with various other devices (including one from Archos) but this handset was unable to detect a signal strong enough to create a sustainable connection. It was not until I reduced the separating distance to less than 10 metres that I was able to establish a connection. However once the initial connection was established, distance was less of an issue. There was also no problem with communicating between the handset and the base station linked to my landline telephony connection.
During the initial set up process you will be asked whether you will accept third-party apps. Of course many will agree to this without a moment's though (malware developers have shown in the past how we all find it difficult to resist free offerings). As a result ten apps will be installed on your handset. While these will not cause any harm, they are hardly likely to set the world on fire and have yet to prove useful to myself.
A screen calibration wizard is provided but it is hard to say how much use it is as I struggled (as I tend to do) with this resistive touch screen to get it to perform as I wanted. Often swipes would be confused with taps – but not the other way round. Maybe my fingers should share some of the blame but not all of it.
All the usual phone features are available along with others more associated with the Android operating system. You can make, receive and manage your phone calls plus play your favourite music, watch video clips and show off your family photos. Emails can be downloaded and you can surf the web if you are happy with miniscule, bite-size viewing areas. Those interested in games can download numerous offerings, some free and some costing pence. While initially Archos only includes its own AppsLib market, you can easily set up a link to the Android Market and create your own account to check on its goodies.
Of course some of these features can also be accessed, and more conveniently, from your main computer which is, presumably, supplying the Wi-Fi connection. For £129.98 you get a device based on a 1GHz processor with 8GB of RAM but it is neither fish nor fowl. It is semi-tethered to your dwelling and offers a range of features that most will be able to access from devices more suited and giving a better user experience.