Doro PhoneEasy 409gsm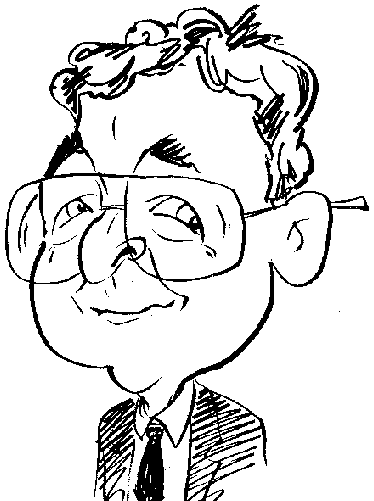 Review controls
If you are looking for a mobile phone that puts the emphasis on ease-of-use with large keys then Doro could provide the solution.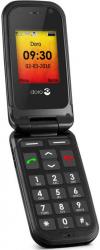 click image to enlarge
The PhoneEasy 409gsm mobile phone is a clamshell unit that follows the Doro pattern of being aimed at the silver surfer generation. Decked out predominately in matt black, although you do get a lime green strip running across the outer face of the unit, this handset has dimensions of 98 x 50 x 19mm with a weight of 99g (battery pack included). Also included in the box is a multi-lingual User Guide with a separate booklet for French speakers, mains power lead, a set of ear-phones and a lanyard.
As already mentioned, the front of this handset has a lime green strip running across the face. Just above this line is a pair of LED lights with the top one glowing to indicate a low battery level while the second one tells you when you have a new message(s). Positioned on the right side of the handset are connections for charging and headset listening. This latter feature makes use of a standard 3.5mm jack socket so you could easily substitute your own favourite headset for the one provided with the product. Volume control keys are located on the left side of the unit. This handset has a HAC (Hearing Aid Compatibility) rating of M3/T4, a maximum ringer volume rated at 83 at one metre plus a volume setting with seven levels.
As with other Doro handsets, the need for users to make quick and easy calls during an emergency situation has not been forgotten. Found on the back of the handset is a clearly marked emergency key. This key can be set up to send a user-defined message to five numbers decided by the user. You will need to activate this feature as it is turned off by default. Once activated you can either depress the key for three seconds or press it twice within a second. You are advised not to use numbers with automatic answering or the standard "999" emergency call number.
Opening the clamshell reveals a keyboard layout that will be familiar to users of other Doro PhoneEasy handsets. A standard 4 x 3 keypad layout with large, clearly labelled keys is used for number and text entry. The number "1" key can be used to access voice mail by keeping it pressed. Mounted above the alphanumeric keypad are keys to scroll up and down through the various menu options. Either side of this feature are the green and red telephone icon keys to make/accept and end/reject calls. There are also the usual left and right soft keys that interact with various on-screen options.
The PhoneEasy 409gsm has a 34 x 42mm colour screen capable of displaying a resolution of 176 x 220 pixels. This screen can display date / time and other relevant information plus a plethora of symbols covering a variety of status situations. A choice of wallpapers can be used to personalise the look of the display.
Up to nine speed dial numbers can be set up. Each one is identified by a name and can be linked to a mobile, home or office number. In order to set up a speed dial number, the relevant data will need to have been previously stored in the unit's phonebook feature which can hold up to 300 entries with each one containing multiple numbers. A speed dial entry will be allocated a single number which needs to be held down to activate the call. Why only nine numbers when there are ten available? The reason for this is that number "1" has already been allocated for voice messages.
There is support for features such as Call Waiting, Call Information and a Call Log that can store up to 20 of each type of answered, missed and outgoing calls. You can also access an alarm, calendar, calculator features. Some users might not want to be bothered by all the features on offer with this handset. To help in this type of situation, Doro has included a blocking tool with the PhoneEasy 409gsm. Available from the Settings menu option, this tool allows you to click in a check box to disable certain features. You can select to disable features from a list made up of Messages, Alarm, Calendar, Calculator and Silent mode.
The supplied Li-ion 800 mAh battery pack, which arrives partially charged, will provide up to 533 hours on standby and just over three hours of talk time. While it will probably not appeal to the younger generation with their ever-increasing list of requirements for their mobile device, this handset will be of far more interest to those just looking for a basic communication device that is easy to use. Expect to pay in the region of £90 for the Doro PhoneEasy 409gsm.
http://www.doro.co.uk/products/Mobile-phones-and-accessories/409GSM/