BlackBerry Bold 9900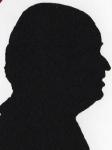 This is one of five new BlackBerrys recently launched. It looks similar to a lot of current offerings from them but it has a faster processor so your email, Internet and messaging can be moved from one place to another even faster.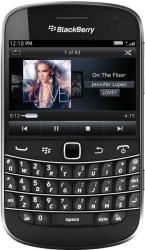 click image to enlarge
The last BlackBerry I looked at was the Pearl which although it bore the BlackBerry name had the drawback of a less than perfect keyboard as it was both small and each key represented at least two characters so slow input.
Here there are 35 keys each .5x.5cm and if you look closely those on the left half of the keypad are chamfered to the left and those on the right to the right, its subtle but it does mean than input speed is enhanced.
If you purchased from a vendor with a SIM then everything you need you have and you just need to setup the device. If purchased or supplied SIM free you need to insert the SIM in the unit and then follow the prompts on the double sided well illustrated Start Here sheet. Even a first time BlackBerry user should be up and running quickly.
A full manual is available to download in PDF format from the BlackBerry website, this runs to over 330 pages.
For the novice user the BlackBerry has some tutorials on it (Setup > Tutorials) and these should solve most difficulties.
While initially it will be available in Black I understand a White model will follow later in the year. The 1.2GHz processor certainly makes it speedy and the now more common NFC (near field communication) is fully supported. The 5MP camera takes decent images and the built in light gives flash type illumination to images.
It is 11x6.5x1cm and weights 130grams. The right side has volume up, mute, volume down and lower down the convenience key (camera by default). The left side has earbud and micro USB ports. The top has screen lock button. The back has the camera and its light. This leaves the face the 5.7x4.3 TFT touchscreen has four touch buttons below it and an illuminated five position touch joystick in the centre part. Below this three rows of ten keys and then a row of five keys with a larger space key in the centre of this five key row completing things.
As neither the screen or the camera have any protection from keys etc it's nice that a basic case is provided in the box.
One thing to think about is the size of the screen while it is sharp and its images and text is easy to read it is also not huge. You can of course zoom in and out but it is also possible to pan (you need to change mode) and this is very useful for maps etc where you are checking an area.
In use it feels strong (made from a single piece of steel) and solid, I found the screen easy to read even in strong light and the scrolling websites was easy probably down to the processor. It has 768MB memory as well as external storage in the form of a micro SD card.
I was less happy with the pop off back behind which is the battery and where you insert the Micro SD Card and SIM while it was fine for my short test period I have my doubts how it will stand up to heavy use as it looks flimsy. While I am possibly one of the few who turn phones off the near 90 seconds start up make it more like a PC.
In theory anyway you can do anything that you do with a PC with a BlackBerry and you can of course join a wireless network that can save on Internet charges – dependant on contract – but it should also give even faster access.
The BlackBerry Bold 9900 is brand new and only just launched. As always phone prices vary greatly and change almost daily.