A Pair of Handsets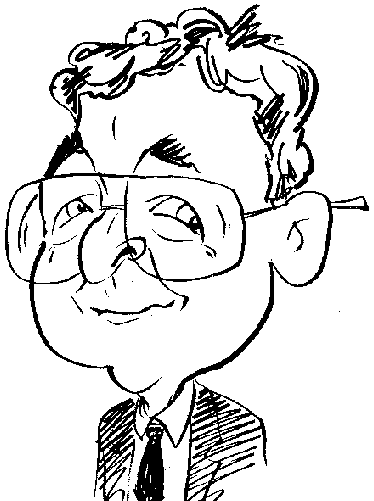 Review controls
After a gap of several years, I was re-introduced to Binatone and its range of telephonic and IT devices which include the subject of this next review.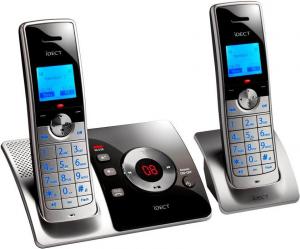 click image to enlarge
The L1i Twin is part of Binatone's iDECT range of phones for those who prefer a landline connection with a degree of mobility. As the "Twin" part of its title indicates, this product consists of a pair of handsets allowing you to set up a handset in two different rooms. There is a choice of colour schemes available as you select from black, silver or black & silver. The review model was of the latter colour scheme.
Opening the box reveals various items that have been packed in such a way that it is almost impossible to get them back into the container once you have removed them. There are two identical iDECT handsets (162 x 45 x 17mm) with their own battery pack which needs to be connected via a short two-strand lead and then secured into place by the supplied cover. While this procedure is not too demanding, other DECT handsets I have looked at have made the process of inserting the battery element far easier.
There are two docking stations, the main base station (155 x 105 x 86mm) and a smaller satellite one (73 x 85 x 83mm). Also included are two power leads measuring 202cm and a 296 cm telephone lead that is already attached to the main base station.
Setting up this iDECT telephone system is straightforward. You just need to insert the battery packs, attach the mains power lead to each station and a power socket plus plug in the telephone lead to an appropriate wall socket. The two handsets will seek out and recognise each other. You will need to make sure the battery packs are fully recharged and this could take up to 15 hours. However you could find that the battery come partially charged so reducing the time required.
Mounted near the top of each handset is a 3 x 2.5cm blue backlit LCD display that provides data, time, battery level and other types of status information. Just below the display is an area containing a navigation wheel surrounded by the left and right soft keys plus Talk and Off buttons to accept or reject/end a call. Completing the front of the handset is a 4 x 3 keypad with slightly larger than usual keys plus other keys for speakerphone, intercom and a flash feature used by some PBX.
The menu system of this iDECT unit allows you to customise the functionality of this device. You can set up a phonebook that can hold 100 entries. Each entry can be assigned a ringtone from the 15 that are available. An option is available to copy a phonebook's content between any two handsets that are registered to the main base station. By selecting this option the phonebook of one handset is copied to another handset. This is a one-way operation which would need to be carried out twice for full synchronisation.
The Binatone handset supports a Call List feature whereby the phone can store the time and date of up to 30 answered and unanswered calls although you will need to subscribe to the appropriate service offered by your telephone service provider to take advantage of this facility. While not everybody will need this feature, it is nice to know it is available if you should ever need it. Other features include an auto-answer facility and blocking the calling of up to four numbers.
As mentioned earlier, there are two docking stations. The smaller one just offers a recharge and housing capability while the main station provides answer phone facilities. A control wheel displays the number of messages waiting to be played in the central. Surrounding this bright red number are options to skip forwards and backwards through messages, delete and play/stop messages. There are also buttons to raise and lower the volume level of playback plus turn off the answer phone which can hold up to 15 minutes of messages.
While having the appearance of being a little on the flimsy side, this dual handset product performed well during tests. The overall appearance is quite appealing and it should not look out of place in various environments. At the time of writing this product was available from Amazon.co.uk at a price of £60.50.
http://www.binatonetelecom.com/products/digitalcordlessphones/l1i.html