A Handyman Phone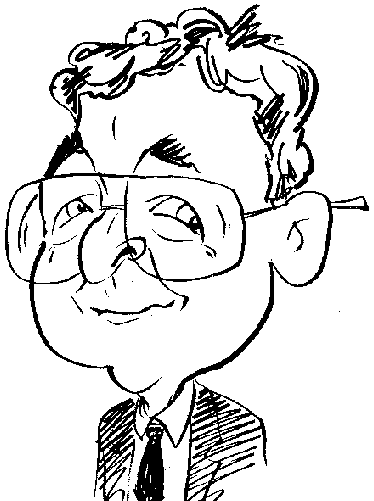 While perhaps not the first item you would think you might find in a handyman's tool kit, a DECT phone could prove to be a useful addition.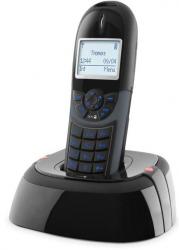 Rather than aim for the fashion conscious market or pile feature upon feature as some manufacturers can plead guilt to, Doro prefers to develop more utilitarian products with a strong ease-of-use feel for specific user groups. Large buttons, clear uncluttered displays and easily accessed emergency calling options are just some features of previous Doro handsets that immediately spring to mind. To this list can now be added a rugged handset for the outdoor type who likes to get involved in D.I.Y. and other tasks such as gardening (I'm excused this task due to my bad back). Doro entry into this rugged market sector is the outdoor DECT cordless 750x product.
Appropriately, due to its expected use for at least part of the time in an outdoor environment, the 750x adopts the Henry Ford maxim of being available in any colour as long as it was black. The number pad does have a grey surround while the various buttons display a cool blue light to highlight the functions when the phone is in use but this does not detract too much from the overall black look. The handset is also partially encased within a rubber covering to help ensure a secure grip when being held in tough work environments.
Supplied with a reflective black docking/recharging unit, the 750x handset features a 3 x 2.5cm LCD display. Various icons showing functions such as alarm set, battery level, message indication and key lock activated are arranged around an area that can display a one-line, 12-character message. Positioned beneath the display are the main navigation and function key controls. Along with the circular navigation pad are buttons for left/right menu use, speaker/line switching and end call. As with the telephone number pad, these buttons are rubberised. The telephone number pad has additional ringer on/off, keyguard and message options.
Setting up the Doro 750x is just a matter of attaching and connecting the supplied power and telephone cables to the docking station and appropriate wall socket. Initially power charging of the handset's internal batteries will require around 24 hours. Generally this will be a one-off process as the handset will be constantly recharged when placed in the docking station. On a full charge you should get 10 hours of talk time and up to 100 hours when on standby.
The unit's phone book can hold up to 100 entries with 10 entries being shared between any other handsets that are linked to the system. Entries within the phone book can consist of numbers with 24 characters and names that have 15 characters. There is support for caller ID if you subscribe to this type of service and there is also an option to assign on of the supplied ring tones to specific individual or groups of callers.
Five ring tones are provided and you can select which one will be assigned to external and/or internal calls. There are five different volume levels plus a silent mode. You can also turn on/off a beep feature to sound when pressing a key, for confirmation plus when the battery is low or there is no coverage. The handset's memory will hold the last 20 numbers dialled so they can be accessed for redialling purposes.
When used indoors, the 750x has a range of 50 metres. Moving to an outdoor environment, remember this model is positioned as more a handyman of handywoman's phone, the effective range of this DECT phone increases to 300 metres. In its role as an outdoor phone, the 750x is rated as being splash, dust and shock resistant in accordance with the industry standard of IP54.
As part of the Doro eco-label, the 750x has been awarded an international Energy Star. This award guarantees that the 750X uses significantly less energy than most other home phones on the market. The Doro 750x is current available for purchase at www.onltech.co.uk with a price tag of £49.99.
http://www.doro.com/global/businessunit/dorohome/Product?c=1000&p=750X