A Talking Headset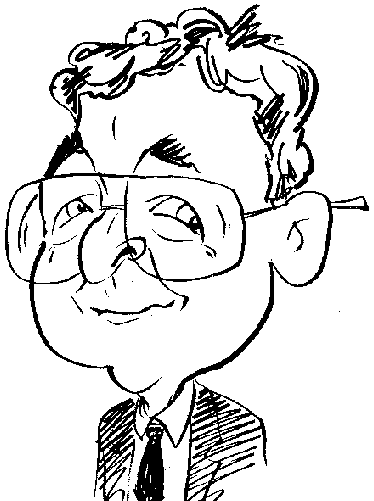 Review controls
According to information prominently displayed on the packaging of an Aliph's product, "4 out of 5 users prefer talking on a Jawbone vs. a cell phone alone". I should point out that the Jawbone is Aliph's hands-free headset that comes in a variety of flavours. The latest such headset is entitled Jawbone ICON.


click image to enlarge
Arriving with the claim of being the world's first intelligent Bluetooth (does that mean there is a dumb Bluetooth somewhere) headset with access to MyTALK™, an industry-first software platform, Jawbone ICON comes in various formats. Depending upon your taste and fashion sense you can opt for the Hero, Bombshell, Catch, Ace, Rogue, Thinker (white) or Thinker (black). The review unit was the latter type which, not unexpectedly, is black in colour with a nice rippled effect over its 45mm length.
Included in the box are a range of different ear-buds plus an ear-loop which should cover most, if not all, ear sizes and shapes. You also get an A/C power adapter that needs to be used in conjunction with the supplied micro USB cable to charge the Jawbone ICON unit. A red light indicates when the battery level is low. The same USB lead can be used to connect the Jawbone ICON to a computer for downloading updates.
Wearing the Jawbone ICON, like any headset, is a matter of taste as to which ear you use but at least with this product, unlike some that I've seen, does give you the choice of left or right ear mounting. Although I am right handed, I generally prefer wearing a headset, such as the Jawbone ICON, in my left ear. This was no problem and on the odd occasion that I needed to switch to my right ear, it just required a slight adjustment to the ear-loop to make this possible.
The Jawbone ICON has two controls along with an LED that indicates the current mode and battery level. The controls consist of a small slider switch to turn the unit on/off and a multi-function button located near the unit's USB port. This button can be used to answer, end or decline a call, redial the last number and activate voice dialling depending upon on the length or number of presses.
While setting up the device is straightforward, I do have one piece of advice when making adjustments to the Jawbone ICON while it is switched on. It is fairly easy to accidentally activate a last number redial without realising it until you hear the dulcet tones of whoever received your call. This has happened to me more than once but less that thrice before I became aware of the reason.
As well as providing the mouth and ear-piece element of your hands-free communication, the Jawbone ICON will also talk back to you. While delivering a beep when you wander too far away by exceeding the accepted range of 10 metres from your mobile phone is hardly worth three cheers, the unit's ability to announce the number of any incoming call automatically could prove extremely useful. The Jawbone ICON will also inform you as to battery level status.
Built into the Jawbone ICON is the latest NoiseAssassin 2.5 technology. Appropriately named, this technology was originally developed for military use in tanks and helicopters to eliminate background noise from communication traffic. When used by the Jawbone ICON, NoiseAssassin uses Voice Activity Sensor (VAS) which feels your speech due to its close proximity to your jaw or cheek to help distinguish your voice from any background noise. When making calls, recipients, when asked, commented on the lack of background noise but also said that my voice seemed further away than normal. Incoming calls were loud and clear with no discernable lack of quality.
Earlier I mentioned that the Jawbone ICON can make use of MyTALK™ software. At the time of writing this feature was in beta and you will need to apply for permission to access the software by supplying an email address and user-specified password. When I joined there was a 24-hour delay before I was granted access to this online facility. Once logged in I had access to apps designated as Audio and Dial. With Audio you can change your unit's voice by selecting from those available. I opted for the Thinker voice which sounded a little like Lloyd Grossman. This took approximately three minutes to sync. Dial apps include voice dialling, directory assistance and sending text messages by voice. In some cases you could find that the app is limited to the US or you might need an account for a particular service.
I was certainly impressed with the functionality offered by the Jawbone ICON. You can pair the unit with two different handsets. I have yet to test this particular feature. If you are looking for a stylish, Bluetooth, hands-free headset with voice feedback then you should be considering the Jawbone ICON which is priced at £69.99 and is available from Carphone Warehouse or www.jawbone.com.
http://eu.jawbone.com/epages/Jawbone.sf/en_GB/?ObjectPath=Categories/Product/Icon/Collection