A Budget 3G Handset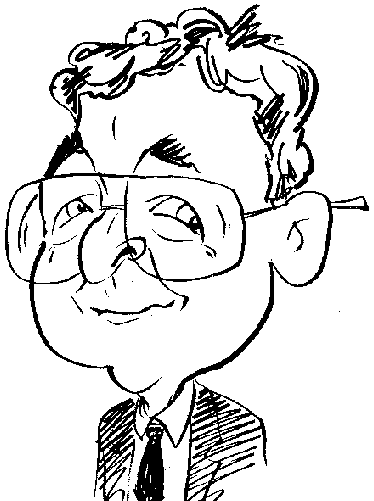 Review controls
While 3G handsets, such as the iPhone and Blackberry, tend to have high price tags, there is a company that believes it is possible to offer a range of internet-based features via 3G on a more economic basis.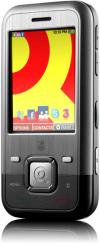 click image to enlarge
As part of the Hutchison Whampoa Limited family, 3 (the company responsible for launching the UK's first 3G network offering national coverage for calls and text) has a habit of selecting slightly unusual locations when launching its various products. This time the event involved a trip to a part of London better known for its street markets (Petticoat Lane and Club Row) to hear about the INQ1 (that's pronounced INK One), a handset developed to appeal to the Street Surfer community.
According to recent research, there has been a substantial increase in Internet usage conducted on mobile devices. To give just one example, the number of page views in April 2008 was over 15 million while the figure for September 2008 was over 35 million. 3's own data for Internet traffic via 3 mobiles show that there are around 50,000 visitors checking out Facebook on a daily basis. This trend, 3 believes, will be the ideal environment for the entry of the INQ1.
This mobile handset has been developed by INQ, a company backed by Hutchison Whampoa. Incidentally INQ is the company responsible for the development of the 3 Skype phone. With this new product, INQ has built the software front-end. The result is the INQ1 which is described as the world's first Social Mobile handset to integrate email, instant messaging and social networking within a user-friendly interface.
The INQ1 is a slider model that measures 97 x 47.6 x 14.4mm in its closed state. Weighing 110g, the handset features a 2.2-inch QVGA, 262k colour TFT screen. This is not a touch screen although it does possess an auto-landscape orientation feature for use in browser mode. Internal memory is 50MB which can be supplemented by the inclusion of a 1GB micro-SD card in the box while further expansion of up to 4GB is possible.
For entertainment purposes there is a 3.2 megapixel camera with picture blogging and the facility to upload photos direct to Facebook; MP3 music playing capability; and Java compatible games pre-loaded. Connectivity is handled by Bluetooth and USB 2.0 while the handset is HSDPA enabled. Power is provided by an internal battery pack that is rated at supplying 329 hours on standby or 324 minutes of application depended talk time.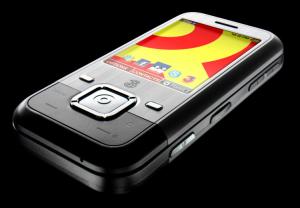 click image to enlarge
The INQ developed software brings together Skype, Windows Live Messenger, Facebook and Last.fm services into the handset's feature set. The close integration of these features allows for users to quickly set up these features and have their details automatically merged into a single phonebook with Facebook status and profile picture sitting alongside Skype and Windows Live Messenger details. To these features can be added home screen widgets as they become available and other Internet-based services. A switcher key on the side of the handset lets the user move through a menu carousel in order to choose the appropriate service.
Great play was made regarding the ease of use of this handset (it would have been surprising if this was not the case) and its ability to handle client-based, multi-tasking operations. As yet I have not had the opportunity to check out how the INQ1 will perform when taken out into the wild for normal user usage rather than viewing the handset's performance in the antiseptic environment of a presentation arena.
The INQ1 will be available exclusively from 3 either free on a contract or as PAYG. On the £15 a month contract, you get unlimited mobile Internet access, texts and 3 to 3 calls plus 75 cross network minutes. For £20 a month the cross network minutes will be increased to 200 minutes. Costing £79.99 as PAYG, the handset can take advantage of various 3 Internet packages starting from £5 a month. In all cases fair usage conditions apply.