Nokia N78 Smart phone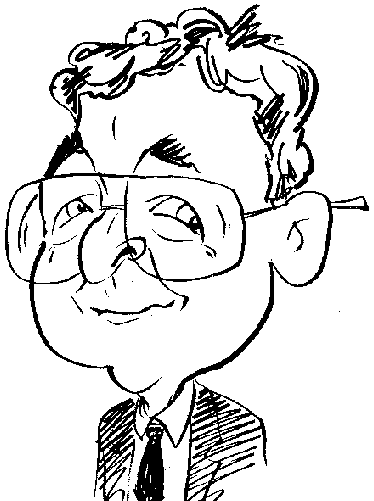 Review controls
What's in a number? It all depends on what the number is related to in the current circumstances.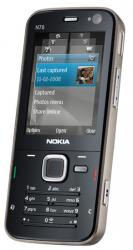 click image to enlarge
According to popular legend, when the number belongs to a bus, you will have just missed it with several more only due to appear after a lengthy interval. If the number concerns your salary then it is never large enough to satisfy your hoped for standard of living. With phone models it can indicate a multitude of features such as those found on the Nokia N78.
This particular handset is a 3G Smartphone that adopts the candy bar style. The combination of rounded corners, reflective black front, matt silver band and an understated decorated black back plate add a touch of style that is somewhat compromised by the handset's tendency to be a fingerprint/smear repository. Having looked at several of Nokia models, I should be used to removing the back (I really struggled) and inserting the SIM card (a perusal of the Get Started guide was required) but this was not the case.
The handset's keypad consists of four horizontal bars with the various alphanumeric key designations illuminated above them. I have to say that this arrangement was a minus rather than a plus point. To the left and right are menu and cancel keys while call, end and selection keys are positioned around a navigation pad. A power button and headset socket connection for 3.5mm jack style units are located on top of the device. Zoom/volume rocker keys and camera control are found on the right side while a USB socket and microSD card slot are on the opposite side.
The N78 features a 2.4-inch QVGA screen with 240 x 320 pixel resolution and capable of displaying 16 million colours. Finger-smears permitting, this screen gives a clear picture in various lighting conditions. It has a two-stage dimming process when no user-interaction is detected for a set period.
The handset's camera, as usual, is located on the rear of the unit and is a 3.2 megapixel version with a Carl Zeiss Optics Tessar lens with auto focus and auto exposure. Other camera features include 20X digital zoom, flash and a range of photographic settings. While hardly exception, this camera performed adequately with photo editing and blogging capabilities. There is also a feature for location information to be linked to images. A second VGA camera, for video calling purposes, is positioned on the front of the handset.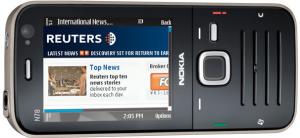 click image to enlarge
As already mentioned, location information is one of the handset's features. This is made available through the use of Nokia Maps and the built-in GPS aspect. However you do need to be aware that using this feature will have an adverse effect on battery life. Under normal conditions, the battery will give up to 4 hours talk time and 320 hours on standby.
Entertainment is taken care of with a music player that has support for AAC, MP3 and WMA amongst others; FM Visual and Internet radio; plus the ability to play tracks stored on your N78 on any compatible FM receiver device. You can also download and play various N-Gage games.
All the usual features, such as contact lists, calendar, text and video messages plus a To Do list, are all included. Connectivity options include Bluetooth, Wireless LAN, 3G HSDPA, EDGE and Wi-Fi. This Symbian driven quad band handset measures 113 x 49 x 15.1mm and weighs a reasonable 101.8g. Included in the box with the handset is a power lead, USB cable and ear-bud style headset. You also get a pre-installed 2GB microSD with Nokia Maps software, Get Started and User manuals plus a software CD. Pricing will depend upon contract while you should be able to pick up this model for around £280 as a pay-as-you-go offering.