A Secret Revealed!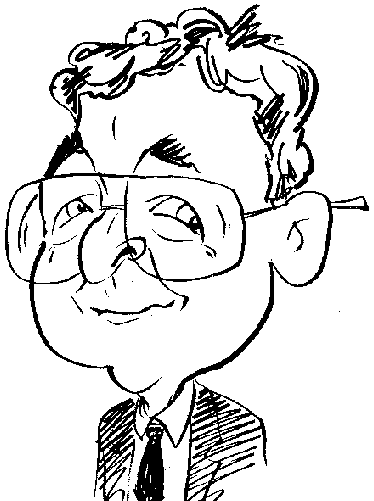 To paraphrase a popular performer of an earlier generation, "I wanna tell you a secret".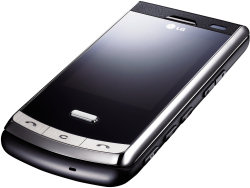 click to enlarge
Come wind, come rain, come shine (maybe there is a pointer there), whatever the vagaries of the London weather in April, we try to bring you the latest news as it happens. In this case it was the launch of LG's next generation Black Label phone. First we had the Chocolate phone (including a white version) with its innovative touch panel. Next came the all-metal body of the Shine phone (seen briefly but never available whenever I requested a review unit). Now we have the Secret - that's the actual name given to this latest phone from LG.
A slider by design, the Secret is constructed of carbon fibre which is one of the strongest composite materials used in aerospace and high performance cars to give it that new and just purchased look. Shielding the front LCD screen is tempered glass to ensure protection from possible damage that can afflict phones in everyday usage. The phone's Neon Touch Navigation buttons respond to user interaction with a "lavish" blue illustrious effect to give the phone visual and eye-candy appeal. LG believes (and who am I to argue with the advancing power of this Korean telephonic giant) that the general design appearance and damage proof attributes of this model will continue to impress users, and draw admiring glances from others, long after the initial thrill of purchasing a new mobile has passed.

click to enlarge
Claiming to be the slimmest phone (11.8mm) with a 5.0 mega-pixel camera, the Secret supports 120fps video plus DivX certified recording and playback. Viewing content will no doubt be helped by the unit's auto-rotate capability and SmartLight ? technology that automatically adjust the image's light setting for the best effect. With auto focus, macro, 16x digital zoom, 7 filter effects and 5 white balance settings, the Secret's camera capabilities should not disappoint especially as LG has included photo and video editing tools such as Morphing (facial editing) and Movie Maker to create music videos.
Other aspects of entertainment and functionality have not been forgotten in the Secret's package of delights. For easy access to some of the phone's features there is a touch screen. Working with the touch screen feature is Touch Media which allows users to access five multimedia functions (music, photos, games, documents and FM radio) by touch from a single screen. You can flick through photos while listening to music; view Word, Excel and PowerPoint files; and play games that can make use of the accelerometer sensor to provide, Wii-like, motion detection features. Disappointingly, the touch screen capability does not include handwriting recognition.
Branching out into the Web, LG has included a Google Package. Users will be able to surf the Internet; access Google Search; log into their Gmail account; use Google maps; and watch YouTube videos. For synchronising with your computer, the Secret has Bluetooth built-in so reducing the need for a USB cable. Other features built-in to this phone are Voice Clarity technology for better sound quality and Auto Luminance Control that adjusts the screen lighting to suit the ambient brightness. Battery life is estimated at 229 minutes talk time and 260 hours standby. The Secret phone comes with 100MB of internal memory and features an external SD slot capable of accessing up to 4GB of additional storage
The Secret phone is not expected to be available in the shops until later next month at the earliest. There is no information regarding whether the phone will be tied to specific ISPs or any indication as to the possible price band. Watch this space for a review when units become available.
http://secret.lgmobile.com/uk/en/