Alcatel Budget Phone Range - Reasonable priced phones for 2007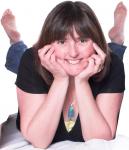 Heading towards Christmas Alcatel has launched a range of very reasonably priced Pay as You Go mobiles which look to be aimed at the mass market. Here I'm reviewing hte OT-C701 - a lovely looking mid-priced phone. And for good measure a few more of Alcatel's recent range are detailed below.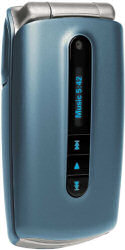 The OT-C701 is a Pay as You Go slim clamshell. As with any decent mobile these days, the OT-C701 has all the gubbins, music player, video, camera, directory, SMS, MMS, WAP, calendar, alarm, etc. So here's a quick run down of the differentiating features.
The look of this phone is very nice - a clamshell with a brushed metallic finish and smooth and light to hold. The one I reviewed was a stylish grey-blue. Looking at the packaging it looks like it comes in red and black as well - although I could only find black on a brief look at a few on-line stores. Before you even open this mobile you'll notice that it has a digital display running lengthways down the phone which shows when you have a new message. There is also a play, rewind and forward button on the front which allows you to play your tunes with one touch, again without opening the phone. The music will continue playing when you flip the lid.
Unlike my own phone (name not to be mentioned) the number buttons are really very easy to use, allowing for quick texting. They also light up a bright blue, day or night, so you can text or call in the dark! Again not like my phone, there is just one button at the top of the keypad to turn on the camera (mine is hidden deep within the menu), then just press OK to capture.
The menu is completely intuitive. I didn't need to open the manual once to work out where everything was.
For the key techie bits - it has a 65K colour screen and 10mb internal memory. Not a fantastic amount of storage, but then you can buy a Micro SD (transflash) memory card to expand that. This will probably be necessary if you want to get more than a few tracks onto the MP3 player. The camera is a fairly basic VGA 640*470 pixel, so won't use up too much of that memory. Although it's not the best camera you can get, it does take passable snaps and makes this an ideal first phone for a teenager, or for those not too bothered by the camera side of things.
I like this phone. At £39.99 its affordable, has a large range of functions and would suit those who want the camera and MP3 player, but are not too fussed about having the best.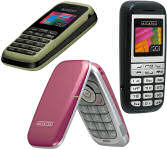 Also in Alcatel's new range, is the OT E201 at £7.49 it is stocking present priced for youngsters. Although a budget phone it still comes with predictive text, 250 message memory, games and alarm clock. Like the old Fords - only available in black.
For the girlies there is the hot pink clamshell phone, the OT-E221 is £29.99. For the fashion conscious this phone also comes in orange, dark blue, black and glossy red colours, so you can choose a colour to suit their handbags.

Then there's the practical OT-E207, at £9.99, a small no-nonsense phone with prominent navigation buttons for those of us not so used the finger fast texting.
All Alcatel phones are pay as you go and available online and from a selection of high street stores such as Orange, Argos, and Woolworths.