Illumination and Mineral Glass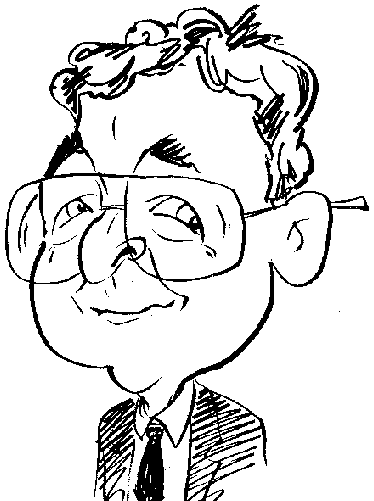 A Greek location was chosen for Sony Ericsson's latest product announcement. However this was not the Mediterranean location but the Hellenic Centre situated in Central London.

Sony
Ericsson
T250i
Selecting the day after a Bank Holiday for a product release is hardly standard practice but this did not stop Sony Ericsson from announcing some new additions to its product portfolio. Taking centre stage were four new mobile phones and a stereo Bluetooth headset.
Described as "simple sophistication", the Sony Ericsson T250i focuses on doing the basic tasks well without cutting back on the supported features. Of course being a phone from Sony Ericsson you get a compulsory camera (VGA) along with picture and text messaging; predictive text; and various PDA style features such as calendar, phone book and calculator. You also get built-in FM radio to satisfy your yearning for music and news plus a stereo hands-free headset as standard in the box. This WAP phone comes in a choice of black or silver and should be available in the third quarter.
Also from the T-range is the T650i which brings together illumination effects with a stainless steel finish and scratch-proof mineral glass. Interacting with animations on the phone's 1.9 inch screen, the illumination effect spreads in waves of light over the keyboard and sides of the phone. Both the stainless steel finish and use of mineral glass help increase the illumination effect by making the colours more intense.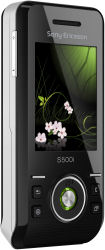 Sony
Ericsson
T250i
The T650i is a 3G phone featuring a 3.2 megapixel camera with auto focus and 3x digital zoom. Other features include a MP3/AAC media player; speakerphone; video calling; and Bluetooth 2.0. Bundled in the box will be a 256MB Memory Stick Micro; HPM-75 stereo portable headset; executive desk stand; and carry pouch. The fashion conscious will have a choice of Growing Green (reminds me of parental advice to eat your greens and grow up big and strong) or Midnight Blue for this stylish dual mode (UMTS2100 - GSM/GPRS 900/1800/1900) phone from the third quarter onwards.
Another phone featuring the innovative illumination effects, of ever-changing themes that adapt as day turns to night, is the S500i. This is a slim (14mm) 2.5G slider phone that will be available in either Mysterious Green or Spring Yellow within a month or so. It comes with a 2.0 megapixel camera; media player; Bluetooth 2.0; and an expandable Memory Stick slot. The phone supports GSM/GPRS/EDGE 850/900/1800/1900 with up to 9 hours of talk-time and 370 hours on standby. No memory stick is provided with this model but you do get 12MB of internal memory and a 2 inch (240x320 pixel) TFT screen.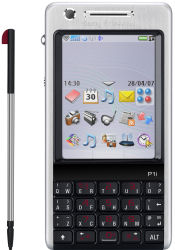 Sony
Ericsson
P1i
Adding to its P-series range, Sony Ericsson is introducing the P1i as the latest member of its smartphone family with support for push email; Web browsing; and connectivity via high speed UMTS and Wireless LAN. Featuring a 2.6 inch touch screen, this smartphone has a dual function keyboard with a choice of text inputting methods that include handwriting and word completion (presumably a euphemism for predictive text that can never guess right when I am using it). The built-in 3.2 megapixel camera comes with business card scanning capabilities. Entertainment has not been forgotten as a media player; FM radio and 3D games are included. Bundled in the box with this silver black device will be a stereo HPM-62 headset; 512MB Memory Stick Micro; and an extra stylus for touch screen use.
Completing this raft of product announcements is the Sony Ericsson Stereo Bluetooth Headset (HBH-DS980). This charcoal coloured unit weighs 27g and features digital noise cancellation and echo reduction to clean up background noise. It has a hidden "magic mirror" display that only becomes visible once the headset is activated and provides feedback as to the song title being played, battery status (up to 6 hours of talk and playback time) or details of the incoming call. Again this device is scheduled to appear in the third quarter.