Sony Ericsson 2007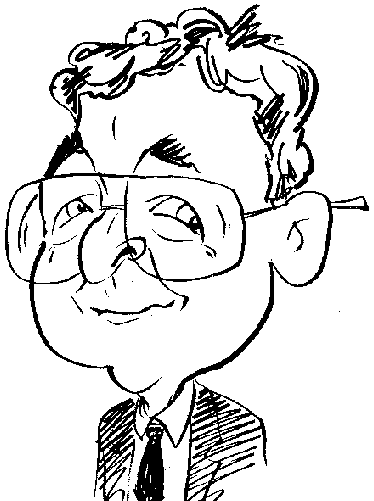 Another year brings another batch of mobile phones from that hot bed of design and technological development we know as Sony Ericsson.

Sony Ericcson J110i
The early months of the year were once again Sony Ericsson's chosen time period to call together members of the UK press to hear about the latest developments regarding the company's new phone models that will be demanding market share. As is its normal practice, Sony Ericsson has several new product announcements due to make an appearance over the coming months. Switching between three presenters, we were introduced to new Walkman, cybershot and entry level phones, which the Sony Ericsson representatives were at pains to stress remained true to the "phone first" mantra, plus some new accessories.
Although not the company's opening category, I'll start with news of a couple of models described as "talk & text" phones. The J110 is a basic device that allows you to communicate with others via voice or text messaging. This phone has a 65K colour display with the capability to store up to 200 numbers and 100 messages. A choice of soft cream, smooth grey or precious purple (I must point out that I'm not being poetic here with the naming of these colours, rather these are the names offered by Sony Ericsson) colour schemes are available. The J120 reduces the available colour schemes to the Henry Ford style of night black but does add a built-in stereo FM radio to the feature set.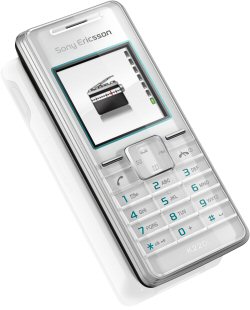 Sony Ericcson K220
Integrated radio is not a feature solely confined to the J range alone. This feature also appears on the K220. This model has ten station pre-sets plus a radio alarm for timely wake-up calls. Your choice of colour scheme for the K220 is either frost white (appropriate as the snow is currently falling) or ocean blue. Sitting alongside the K220 is the K200. Like its more feature-rich sibling, the K200 is a camera phone that can store up to 40 images and makes use of a single icon menu system. This model is available in metallic black or light champagne.
Continuing with the K range brings us to a couple of phones featuring the Sony Ericsson cybershot technology. The K550, which is available in jet black or pearl white, features a 2 megapixel camera with an active lens cover. It has built-in music and video capabilities; Bluetooth; push Email support; and 64MB of memory available to the user. All this is contained within a casing that is 14mm thin. The slightly larger (17mm thin) K810 has a 3.2 megapixel camera with auto focus and Xenon flash. Like the K550, it has the usual Sony Ericsson photo fixing and sharing software with the latter letting you post images direct to your Google (or other type of account) created blog. Noble blue and golden ivory are your choices of colour schemes.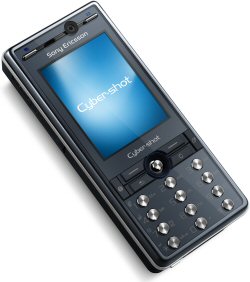 Sony Ericcson K810i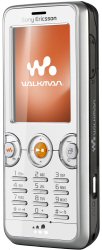 Sony Ericcson W610
Of course it would not be a Sony Ericsson camera event if Walkman phones were not involved in some format or the other and this was no exception. Two new models were introduced to join a family that had already racked up sales of 20 million. The W610 combines an auto focus, 2 megapixel camera with the ability to store 470 tracks. This phone uses version 2 of the Walkman player that supports track ID whereby you can identify a particular song by submitting a snippet to the GraceNote online music service. The phone will be available in satin black or plush orange.
Thinner than a CD case, the W880 is encased in a stainless steel body. It comes with a 1GB memory stick micro and can store up to 900 full-length tracks. This is a 3G device that comes in either steel silver or flame black.
Included among the new accessories are the MPS-70 portable speakers with integrated FM radio and the PC300 which is a mobile Broadband PC card supporting HSDPA, UMTS, EDGE and GPRS. Also on show was the MRC-60 docking station that charges the phone while piping your music through your hi-fi system. The MRC-60 should not be confused with the MRC-65 which does not feature the recharging capability.
http://www.sonyericsson.com/spg.jsp?cc=gb&lc=en&ver=4000&template=ph1&zone=ph