Intellisync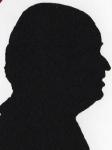 In this case a utility is certainly a gadget as without it all my information would not be able to be read on a PDA. A small task perhaps but vital so this utility is a gadget to move my vital information.
Many years ago I started storing all my names and addresses etc in something called Lotus Organizer. Unlike other PIMS it had a great notes field that could be as long as you like. This however was a double edged sword as getting information to other products was not that easy, perhaps I should say difficult or perhaps close to impossible. The names and addresses were okay but most packages did not like the free flow text from the notes field. I did once find a product that would import the first 256 characters everything else was just lost.
Twenty years worth of details are quite large and anyone who says retype it would have a very long task. So when PDA's started to appear most of my details remained on the PC. Then an early version of something called Intellisync landed on my desk. I found to my surprise that it supported Lotus Organizer and with not much confidence I tried it and yes it worked on all field including the free flow notes.
Various later versions have arrived and this involved updating my copy of Organizer as first version two and recently version four were dropped from the importation menu but to me anyway it's a gadget that works a treat.
The current version is 5.11 and apart from my Organizer files it can also import Outlook, Outlook Express and many others. I only use the Address Book but there are also modules to support the other Palm modules Date Book, Expenses, Mail, Memo Pad and To Do List.
If you use a Pocket PC rather than the Palm then Intellisync can help you as now the same installation can install a desktop icon to work the same magic for you. On occasions when looking at Pocket PC's I have used this facility to put my database onto these and it works just as well with my all important free flow notes field intact.
When synchronization takes place you have the choice of letting either the PC or the PDA being the master copy or just let it ask. I have always favored the PC as the master and what I used to get was something like 2 additions and 3 changes to agree to, this of course I did but on occasions it would have been nice to know what I was agreeing to. With the latest version you are shown each copy of the record with differences or additions to agree to. www.dabs.com have it for £57.57. A full installation requires around 60MB of hard disc space.