Palm Tungsten E2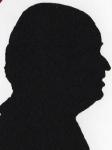 This unit outwardly looks exactly the same as the original 'E' except that the connection on the base for synchronising is different. The other main difference is that this model has Bluetooth something the original 'E' did not.
It is 7.5x11.5x1.5cm and weights only 150grams with the protective flip cover in place. It has a 320x320 display that supports 64k colours. There is 32MB of memory with 26MB available to store your programs. However this is almost infinitely expandable as there is an SD card slot, this also supports MMC cards. There are lots of uses of this such as an MP3 player – the software required is already supplied with the operating system – or as a navigation unit either in car or for pedestrian use.
The unit has a headphone port or an internal speaker on the rear. Actual battery life for the Lithium Ion battery should not normally be a problem as everyday use is normally in small chunks. In fact the blurb says 8 days of normal use. If you are a heavy Bluetooth use you may need to be a little careful but otherwise a full days use should be a breeze. It is possible to charge the unit while syncing with the PC (I see from the specifications that MAC OS10 10.26 or 10.3 is supported but I have not tried this) or should you be away for a few days just plug into the mains via the charger every evening for an hour or so.
Once you have used any Palm then getting used to a newer model is only a work of a few minutes. Run the Quick Tour and you will soon be up to date. If you have not used a Palm for a while you will be surprised that Word, Excel and Power Point files can now all be handled by Palms just as well as Pocket PC's.
With Bluetooth and a mobile phone you can now synchronise your emails and your Outlook information just as easily as a sync with the unit sitting next to your PC.
The processor is an XScale 200MHz Arm processor that did everything I asked during my testing period without ever seeming to hesitate, I am sure others will push it harder than me but virtually instant results from a 5000 item database certainly satisfied me.
For those traditionalists there is still an infra red port so it is still possible to beam simple business cards without worrying if it's a compatible device as I have recently exchanged information with Pocket PC's as well as other Palms.
I mentioned earlier about the MP3 capabilities it can also store your photos so it is possible to bore – sorry show – everyone your latest images again via the beauty of an SD card that can be pulled instantly from your wallet and should you be organised you can even share the same card with MP3 files and set everything to music.
In my short review period I synced with no problems but I see that this latest version of the operating system is only stated to work with Windows 2000 and XP. The price from the link below is £169 including free shipping.
http://euro.palmone.com/uk/en/products/tungsten-e2/specs.html