Power Tube 3000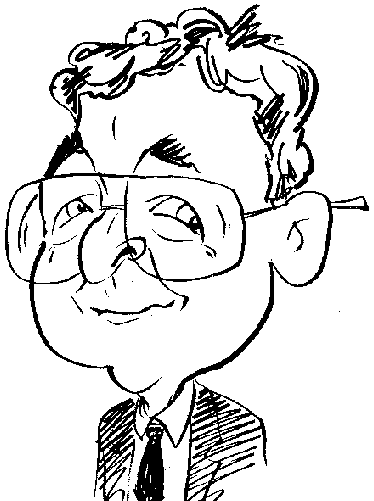 A visit to a Bluetooth event held recently in London introduced me to a rechargeable battery product designed specifically for Apple devices.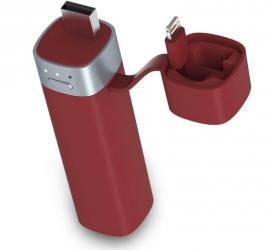 click image to enlarge
As its title indicates, the Power Tube 3000 is a battery charger that has a capacity rated at 3000mAh. Developed by MiPOW, this is a portable device designed specifically for use with the iPod and iPhone family of products. This Power Tube can not be used with Android devices due to the restrictions of its built-in lead capability.
Available in a choice of black, red or blue, this battery charger is eminently portable with dimensions of 105 x 25 x 25mm (H x W x D) and weighing 85g. With these dimensions and weight, there should be no problem slipping this device into a pocket or bag without inconveniencing you in any way. Also included with the product is a velvet protective pouch.
Approximately 18mm from the top of this tubular device is a 13mm wide silver strip featuring the unit's power switch, three LED lights and the MiPOW logo. The LEDs can provide a general indication of the current battery level status by a quick press of the power button. Looping over this strip is what look like a carry handle, and it can be used for this purpose, but is, in fact, part of the connection lead for attaching this battery charger to an Apple device via a Lightning connector. This connector is revealed when the Power Tube's cap is removed. When not in use, the Lightning connector slots easily into a cut-out compartment housed within the cap.
The cap has the Lightning cable threaded through it so there should be no chance it can be misplaced and lost. Removing the cap will also reveal a standard USB male plug. It is this plug which provides the means of charging the Power Tube's internal Li-ion battery when you connect the Power Tube to a power source such as the mains with an appropriate adapter. A full charging session for the battery can take between 4 and 6 hours to complete. The battery comes with the promise that it will be good for 500 cycles.
The Power Tube 3000, like some other MiPOW products in the series, can work in conjunction with the JuiceSync app which is available as a free download from the Apple Apps Store. Once installed and fired up, the JuiceSync app will automatically recognise an attached Power Tube that is switched on. It will start any recharging that is required. The app will display live feedback information regarding the battery's percentage power level plus its temperature in either a user-defined Centigrade or Fahrenheit measurement.
Running across the bottom of the Home screen are links to options to set alerts designated for Battery, Temperature and Away. Each of these alerts can be turned on or off as you prefer and have their own specific settings. You just need to make the appropriate selections from each Alerts settings page.
The Battery Alert can be set to activate when its level reaches 30, 20 or 10% of its full capacity. With the Temperature Alert, this is a fixed default level that is set at 55 degrees Centigrade when you will be advised that the Power Tube needs to cool down a little. Finally the Away Alert will automatically cut in if the distance between the Power Tube and its linked Apple device exceeds approximately 15 metres. This should ensure you do not walk off and leave your Power Tube behind by mistake. However it will not help if the situation is reversed and you mistakenly leave your mobile smartphone behind.
The type of alerts possible will vary depending upon which area is being targeted. Among the range of choices are xylophone, swish, scatter, boing, crystal, chimes, guitar and harp sound effects. There is also a voice alert that is constant to all three areas. This will provide an appropriate warning delivered in a pleasant female voice when the designated level is reached.
The MiPOW Power Tube 3000 is a well designed piece of kit capable of providing users of iPod and iPhone kit with useful battery charging functionality. This product has a recommended price of £44.99 although a quick check of the Amazon.co.uk website revealed it is available for under £20 at the time of writing.
http://www.mipow.co.uk/en/product/power-tube-3000-lightning-portable-mobile-battery-charger-for-iphone-6.html