An Android Charger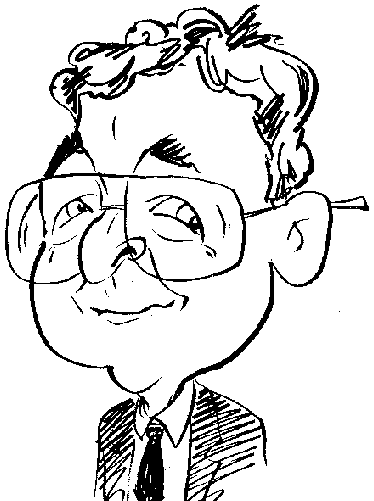 Review controls
While the battery capacities of mobile devices are increasing, it never seems to be enough even for moderate users.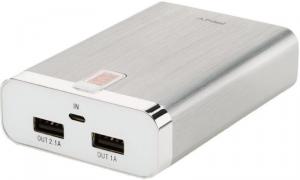 click image to enlarge
Over the last few years we have become more reliant on and, in some cases, emotionally attached to our personal mobile devices. As a result the need for an easily accessible power source has increased in important. Not surprisingly this need has been noted by manufacturers who have not been slow in developing solutions that can fulfil the role of a portable power source to recharge our power-hungry devices. Recently I have had the opportunity to check out a battery charger developed by PNY.
Representing the company's T-series of portable battery chargers is the PowerPack T7800 which is aimed at those who are loyal to the Android platform. The company also has offerings for use with the iOS platform but my review concentrates on the Android platform device. This particular model features two standard USB ports enabling two power deficient devices to be charged simultaneously.
As you might guess from the number part of this products name, this product is based around a built in rechargeable Lithium-ion battery with a capacity of 7800mAh. With dimensions of 57 x 108 x 21mm (W x D x H), the device is reasonable compact and will easily fit into a pocket without causing a bulge. However the sturdy build of this black slab-shaped device means its weight is 182g which puts it heavier than some of the devices it is meant to service. Personally my pockets tend to weigh me down enough as it is without the addition of this extra weight.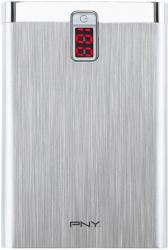 click image to enlarge
Arranged along the front of this PowerPack is a pair of USB 2.0 ports separated by a micro USB port. The micro USB port is used to charge the T7800. The standard USB port on the left delivers its output charge at a rate of 2.4 Amp with the right standard port offering the lower rate of 1 Amp. The higher rated port is for charging an Android tablet while the lower rate is meant for smartphone charging. A standard-to-micro USB lead is supplied for either charging a smartphone / tablet or recharging its own built in Lithium-ion battery. When charging two devices simultaneously, obviously you will need to provide a second lead yourself but this should not be a problem as one will, no doubt, have been provided with the mobile device.
Positioned on the top of the T7800 is an on/off button plus four blue LED lights which provide feedback as to the current capacity of the Lithium-ion battery. Four lights glowing indicate between 75 and 100% while each light turned off reduces the available capacity level supply by 25%. PNY believes you should get up to four charges from this product. However this will depend on the devices being charged. The speed of charging will also depend upon the devices that are receiving power from the T7800 but generally I found it was slower than when using a mains power connection.
The PNY T7800 is a useful device for charging Android mobile devices in an emergency. Like all battery chargers, its main purpose is really only for emergencies such as making an important call when you run out of power when out and about. I feel the weight of the T7800 could count against it as often we are already over-burdened with the various mobile devices that our constant companions. The PNY T7800 is reasonably priced at £29.99 for a dual charging device.
http://www.pny.com/PowerPack_7800_Dual-Port_1_Amp__2_4_Amp?sku=P-B-7800-12-S01-RB