Dual Recharging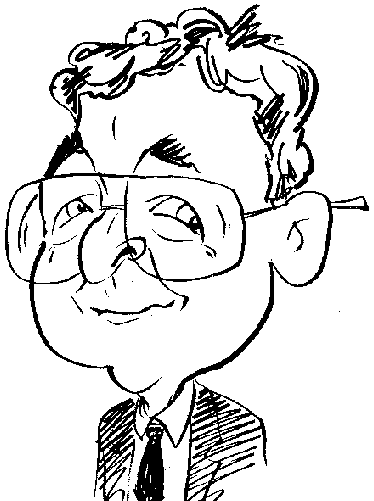 Review controls
While this next product allows you to recharge two mobile devices simultaneously, it is not particularly quick at providing this service.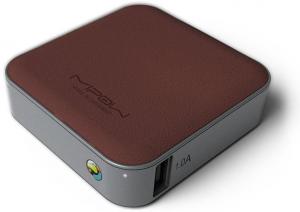 click image to enlarge
Described in some quarters as the "essential travel kit", the Power Cube™ 7800 is a portable battery charger for those mobile devices we find indispensible when out and about. This particular portable battery charger has been developed by MIPOW (pronounced MY POW) a company founded in Hong Kong in 2010. The company is a wholly owned subsidiary of the Baojia Investment Group and has offices in the UK, USA and Hong Kong.
As many users now tend to travel with more than one mobile device, despite some mobile products claiming to handle all the entertainment and communication needs of the user, the Power Cube 7800 features two outlet ports so that a pair of devices can be charged simultaneously. A soft cloth carry pouch with drawstring fastener and a single micro-to-standard USB lead are included with this package to emphasise the travel aspect of the product.
Available in a choice of stainless steel, as was my review sample, or in a natural leather finish with units in red, brown, blue or natural, this portable battery charger has dimensions of 137 x 137 x 45mm (L x W x H) and weighs in at 232g. While its size does mean that you could easily slip it into a pocket or bag without any discomfort, its weight might be a little off-putting as it will probably be heavier than many of the devices it is meant to recharge.
To facilitate its dual charging compatibility, the Power Cube features two standard USB ports which are positioned either side of the unit's body. The standard USB port on the left is clearly marked 1.0A and this port is meant for use when charging your mobile phone. The standard USB port on the right side is for charging those devices that require 2.4A such as an iPad tablet and the like. Sitting alongside the 2.4A USB port is a micro USB port for is used when you need to recharge the Power Cube's internal Li-ion 7800 mAh 3.7v battery.
Positioned on what I initially thought was the front face of the cube, until I noticed which way the MIPOW logo on the top of the unit was facing and so the front became the rear, is a colourful power button. To the right of this button is an array of four pinhole LED lights which will glow to indicate the charge status of the Li-ion battery during recharging input and charging output operations. The number of glowing lights and whether it is a solid or blinking glow provides feedback as to the current percentage of charge available.
Battery Level when being Recharged

| Percentage Available | Solid LED | Blinking LED |
| --- | --- | --- |
| 0 – 25% | 0 | 1 blinking |
| 25 – 50% | 1 on | 2 blinking |
| 50 – 75% | 1 and 2 on | 3 blinking |
| 75 – 100% | 1, 2 and 3 on | 4 blinking |
| 100% | All solid | None blinking |
Battery Level when Charging a Device

| Percentage Available | Solid LED | Blinking LED |
| --- | --- | --- |
| 0 – 25% | 0 | All 4 blinking |
| 25 – 50% | 1 on | None blinking |
| 50 – 75% | 1 and 2 on | None Blinking |
| 75 – 100% | 1, 2 and 3 on | None Blinking |
| 100% | All solid | None blinking |
As well as the ability to charge two mobile devices simultaneously, the Power Cube possesses throughput capabilities. It has the functionality to charge itself from the mains while outputting power to an attached mobile device. Although this type of situation would be rare, if you have access to a mains power source then you would probably use it to charge your smartphone or tablet directly rather than via the Power Cube, it is nice to know that such an arrangement is possible if you fancy working that way.
While you could use the Power Cube to fully recharge a mobile device, the process can be time consuming. You might even be left with a Power Cube that was substantially drained of power. It took the best part of three hours to charge a Kindle Fire HD7 Tablet from its 28% battery level up to 100% using the Power Cube. As a result the Power Cube was drained of nearly 75% of its recharging capacity from this one task. Between 5 and 7 hours will be required to fully charge the Power Cube to make it ready for further use.
The Power Cube, as with other similar devices, is best used as a device for providing a short boost of power to mobile devices when the need arises in emergency situations. This product has been priced at £69.99.
http://www.mipow.co.uk/en/product/power-cube-7800-portable-charger-for-mobile-tablet.html