Shutter Ball and 32GB OTG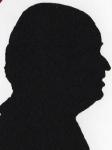 First a small round ball with a rubber strap to allow it to be attached to a bag or belt, the result you can take photos remotely on more than one device. Second a tiny 32GB microDuo OTG flash drive for transfer of data and this is USB.
Shutter Ball
This device links via Bluetooth 4 to a range of iOS and some recent Android offerings via an App which can be downloaded from the respective stores.
The idea is that when the link is set up you can take photos – either single or multiple – from one or more devices simultaneously.
However a word or caution I got messages saying that the App had stopped working from more than one device that should work correctly. So be warned do check that your device will work correctly before you purchase the Shutter Ball.
It is a 3cm ball, an 8cm rubber strap fits round the centre of the ball. One side of the ball says 'ShutterBall' and the opposite side has a touch button, the only indication is a red LED that shines through from the ball when the button is touched.
Two descriptions of the App are given mentioned on the box, I never found the App using the first description.
The range is stated as '10 to 30metres'. The internal battery is stated to last 'longer than five years'.
Supported items include Galaxy S3/S4 and Note 2 or later. Apple iOS 6 or above. Those items I did not have but I tested several Android devices 'All Android OS 4.3 supporting Bluetooth V4.' Should work but my success rate was nowhere near 100%.
A nice device if you need to take photos from a distance, being able to link several devices is a nice idea but getting one to work proved difficult for me.
The Shutter Ball is available from the link below for $28 (US) plus $3 (US) P&P whatever the size of your order. It is available in Pink, Green, Black or Blue.
http://shop.brando.com/Shutter-ball_p11123c0359d066.html $28
Kingston 32GB USB3 OTG
This is another item that is great if your Android device supports it. In theory all devices running Android V4+ should support it but I have found a number that do not.
However if your device does then this is great for transferring a lot of data. Now these are USB3 devices the transfer time at the PC end (using USB3 ports) are even quicker.
In my tests it makes no difference at the SmartPhone or Android tablet end.
The device is 3cm long, 1.5cm wide and just over .5cm thick.
When plugged into a USB port just 1.5cm is proud of the port. Flip the cover to 90degrees and insert into the micro USB power socket of your device and less than 2cm is protruding but you have 32GB more storage.
Some Android devices are sold without a File Manager and I found the Free ES File Explorer available from the Play Store was probably the most likely to get the OTG device recognised.
Normally it will be listed as a USB device and then you should be able to move files between it and the SmartPhone or Android devices main memory or Micro SD Card as required.
But a final word of warning just because your device has Android 4 or higher does not mean these devices will work, if they do great but some just will not recognise them.
The Kingston 32GB DataTraveller microDuo 3 is available from the link below for £13.46 with free delivery.
http://www.amazon.co.uk/gp/product/B00LIXJ0OU?ie=UTF8&tag=gadge0a-21&linkCode=as2&camp=1634