An Archos Tablet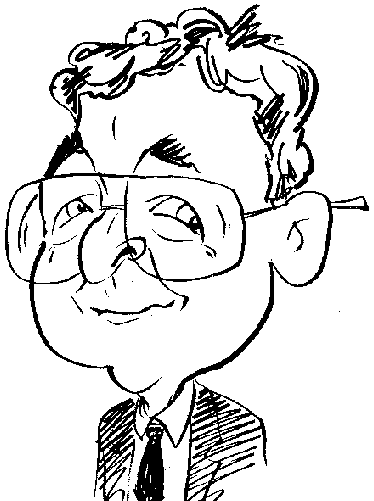 Review controls
It has been quite a while since I last had the opportunity to check out an Archos device. This lengthy period was brought to an end with the arrival of a product with a slightly unusual title.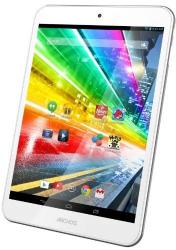 click image to enlarge
The 79 Platinum is not a precious metal mined in a particular year. Instead it is a member of the Archos family of Tablets. As the "79" part of its title might indicate, this is a Tablet with a 7.9-inch screen. While wishful thinking might hope for casing constructed of Platinum, the reality is that this device, running Android 4.2 (Jelly Bean), has a sleek aluminium casing.
With its distinctive combination of a white front bezel and a silver back plate, the 79 Platinum has dimensions of 137 x 201 x 8mm (W x H x D) and weighs 366g. Power and volume level adjustment buttons are positioned near the top of the right side of the unit. Arranged along the top of the Tablet are the various connection options available to the user.
Rather than opt for a micro USB connection for charging purposes, as used by many other manufacturers, , Archos has gone for a more traditional power connection for charging the unit's internal Lithium Polymer battery. This is despite a micro USB port being available. According to my understanding, one reason for the presence of this port is to take advantage of OTG which allows you to attach an external USB device that can provide certain features. Unfortunately I was unable to get this particular feature to work.
There are also connections for mini HDMI, micro SD card to extend the built-in 8GB of storage up to an extra 64GB, and a standard 3.5mm jack socket for attaching a headset (not supplied). A front mounted VGA camera and a 2MP camera on the rear are included along with a built in microphone.
The 79 Platinum's 7.9-inch screen is quite respectable. It can deliver a resolution of 1024 x 768, which, while not the highest available, is more than adequate for my old eyes. I was able to happily watch a number of movies and carry out other tasks without any discomfort when viewing the screen from front on. There was some reflection issues when viewing from the side but nothing too drastic.
Powered by a quad-core 1.6GHz processor and Mali 400 quad-core graphics co-processor plus 1GB of RAM, I was a little disappointed with the Tablet's start up procedure. The 79 Platinum could hardly qualify for "hare" status when you need to turn on the Tablet. There was a 54 second wait, following a five second depress of the power button before the Archos logo appeared and you finally arrive at the lock screen and are able to get down to some work or entertainment. This was the slowest I have encountered with the Tablets I have looked at recently.
Rather than weigh down Jelly Bean with overlays and skins, Archos has gone with a vanilla version of the Android operating system. There is still an Archos influence as the company has added some of its own features in the form of apps which I will return to a little later.
The usual collection of Android apps is available, either pre-loaded or downloaded from the Play Store with its million plus offerings. Pre-loaded are the usual candidates such as Chrome browser, Gallery, Gmail, Google, Google+, Maps, Play Books, Play Newsstand and the previously mentioned Play Store. Other apps can be easily added as required.
This being an Archos device it is hardly surprising to discover that music and video has been especially targeted for inclusion among the product's feature set. Available from the central Home panel (and also from the main App area) are the Archos Music and Video apps. Both of these apps provide a range of management and playback options for their relevant media which is fairly standard fare. However they do not stop there.
Built into each app is the capability to access content stored on your Home network via Shared folders (SMB) or Media Servers (UPnP). Without any hassle on the part of the user, you can access and playback any of the music and video content you have stored on your networked home computer. The Archos video apps can be downloaded and used on other Android devices but I was unable to track down the similar music app. You can also stream content from the Archos Tablet to a DLNA compatible television.
Despite its rather sluggish start up, in other respects the Archos 79 Platinum's performance was fine with smooth scrolling and acceptance loading speeds. You can purchase this product from the Archos online store where it is priced at £149.99.