Axion Pilots Watch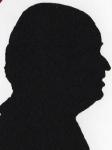 This is a rather unusual watch in so much as the person who markets it in the UK is a serving pilot. So what better recommendation could there be, a pilots watch promoted by a pilot. It looks good and of course keeps perfect time.

click image to enlarge
Very many years ago I remember a very funny sketch by Dave Allen about teaching a child to read a watch the hours were fine but the minutes on the face caused great difficulty and the end result after several minutes was oh have a digital watch.
The above was hilarious but having myself had a digital timepiece on my wrist for years and of course most phones show you the time digitally it took a few minutes of use to get my mind back to thinking in the way of telling the time.
This unit has a round dial 3.7cm across on a square 4.4cm base. Initially it looks heavy but having worn it it's not. In fact it is extremely comfortable on either wrist.
It has a leather strap which unlike some other types does not tend to feel tight after many hours of wear.
My unit came without instructions but there is a multi language help file and this explains the winders three positions and what they do. None of course actually is a winder as this requires no winding.
The dial is east the read with clear numerals at 3, 6 and 9. A triangle (on its point) represents 12 and the other hours by a thick line all are in a clear white.
The hands are readable in the dark (what used to be call luminous). There is a sweep seconds hand in red.
There is another thin hand going right to the outside of the dial and for the most part this is invisible with only the last tiny bit in red showing very near the smaller 24 hours that are in small numerals around the outside.
The exact purpose allows you to keep GMT (or whatever other timezone you want) while keeping the 12 hour watch at local time.
Being an older person I have always been a wrist watch wearer – no I never had a fob watch mainly as I did not wear waistcoats – I understand how the young have grown up with digital and use their phones for almost everything. However a watch is something I still use as do my generation.
Of course those in control of aircraft and ships need accurate time and a watch is also useful when your phones battery is dead. I am more likely to leave home without my phone than without my watch.
However anyone who travels out of their home time zone by ship, plane or train or even car in relevant countries needs to keep track of the time in more than one place.
This unit has normal hands, a sweep seconds hand, what is called a GMT 24 hour time hand and of course the date in a small circular hole just to the left of the 3.
This is luxury and of course would never score highly on value simply for that reason but for anyone who travels you cannot put a price on the grief you will get for ringing the wife for a chat at 3AM at home forgetting the time difference between where you are and home.
It is comfortable, accurate and a lovely watch. I am told it is also waterproof to 100metres but I have only got it wet while out and never even swum in it, I am taken what they claim on trust. For ladies I see they do a pilot watch for £395.
The Axion Aero GMT V2 is available for £495 from the link below.
http://www.axionwatches.com/site/product/axion-aero-gmt-v2-black/